Wholesale Stone Door Thresholds
The fact is that you can drastically lower the cost of supplies by working with a company that offers wholesale pricing along with fantastic retail service.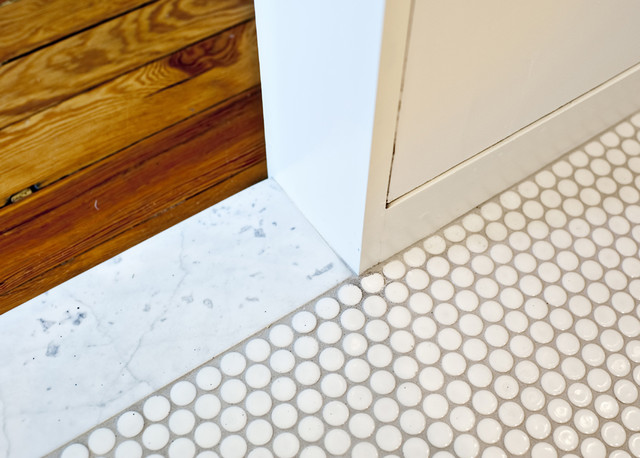 They give your new housing complex or hospitality project a sophisticated look, but they also carry a higher price tag. Stone thresholds are more durable than other options, and they're certainly more attractive. There's no doubt that stone door thresholds are a smart choice for your next project, but you need to find the right supplier. It's almost enough to send you retreating to your standard supplier for wood or metal transitions, but you don't have to give up on adding this luxurious touch to all of your projects.
It's All About the Middle
In a full retail process, the marble thresholds you're looking for can pass through the hands of several different owners. The stone thresholds you're looking for will sit in the middle of a doorway to straddle two rooms, but being in the middle isn't always a good thing. When it comes to suppliers and prices, you'll save money as the suppliers in the middle of the transaction are eliminated. A premium charge is added every time the product changes hands, and the end result is a higher price tag for the consumer.
There are no middlemen in our quarrying and distribution processes, so you can enjoy wholesale pricing that's unheard of at retail establishments.
Here at Marble-Thresholds.com, we own quarries and manufacturing centers overseas. We have a distribution center in Miami where we're able to fill orders from around the nation. When you work with a wholesaler, the suppliers in the middle are cut out so that the savings can be passed on to you.
Quality Control for Superior Products
We carefully assess the stones to be quarried and we take special care to preserve more of the stone and achieve clean cuts. Once the slabs are passed to the manufacturing center, they're handled by highly experienced professionals who still treat stone manufacturing like the art form that it is.
While all natural stone will be formed through the same process, the quarrying, manufacturing, and packaging of those stones can determine how durable they are and whether they arrive in one piece.
After that, every slab, tile, and threshold is carefully packaged for shipping. We maintain a healthy inventory at our Miami location, and we'll carefully package the containers and crates that are shipped out to buyers around the nation and throughout the Caribbean. Our goal is to offer you with premium thresholds that are ready for use, and we aim to minimize breakage during the shipping process so that the products will be ready for installation when they arrive at your job site. When you choose to work with Marble-Thresholds.com, you can be confident that you'll receive quality stones along with fantastic wholesale pricing.
Customer Appreciation and Service
You can expect your transactions with us to be more pleasant from beginning to end and that's a promise that most retailers don't make anymore.
Most of our business is with contractors, designers, and architects. We don't focus on individual homeowners since our door thresholds are usually sold in bulk. However, we appreciate our buyers and strive to offer them with phenomenal service. We offer courteous treatment to all buyers since we want you to continue choosing Marble-Thresholds.com as your natural stone supplier. This includes providing you with respectful treatment, paying close attention to the orders that are placed, and taking care to see that orders are properly filled.
Fast Delivery for Better Jobsite Efficiency
With our careful packaging, damage is minimized so that you'll spend less time sorting through the crates and more time installing your new thresholds.
You're working on a tight deadline, so you don't have time to wait for slow shipments or deal with orders that weren't properly filled. We take great care to fill orders quickly and accurately so that you can rest assured that your order will be correct when it arrives. We have contracts with national shippers so we're able to offer you with efficient shipping possibilities at attractive prices. Orders are shipped as quickly as possible so that you can keep your job site running on time.
Selection Today and Replacement possibilities Tomorrow
Other companies will have a wider selection of colors, but they cannot guarantee their stock the way we can. This is since other companies are buying what's hot on the market at that moment without worrying about replacements or expanding projects in the future.
We offer black granite, travertine, pure white thazoz, Nuevo white carrara and crema sahara marfil since these shades of tan, white and black work with almost any flooring option. They look amazing in any application and are timeless choices that will never fall out of fashion.
We offer certain colors based on what's available at our quarries and what's in high demand with contractors and builders around the nation.
We keep our focus on these timeless basics, and we take steps to ensure that we can maintain an inventory of these natural stones. If you decide to expand an existing project and need to match the thresholds, you can expect Marble-Thresholds.com to still have these marvelous colors in stock and ready for you.
special Ordering Options
While we cannot change the color, we're happy to have our manufacturing center alter the dimensions to fit your specific needs. It takes a few weeks to fill a special order, so we ask that you allow a little additional time if you need something outside of our standard sizes.
You'll receive the same high-quality products and great customer service, but the standard sizes will be customized according to your specifications. We also offer special ordering possibilities that you'll appreciate.
We're pleased to offer you great service and quality products, and you'll love our wholesale pricing. We're committed to customer satisfaction and that's what sets us apart from other suppliers. Our goal is to help you make your next project more successful by keeping your costs down and ensuring that you have the materials you need.
Contact us today to learn more about our company and place your order for stone thresholds.