Where To Purchase Wholesale Marble Door Thresholds In Miami?
Where to Buy Wholesale Marble Door Thresholds in Miami?
One of the best ways to making a build look attractive is by upgrading the standard finishings. Even in the most high-end builds, there are just some things that's considered standard and not given another thought to the ordinary type of building materials used. Take for instance the door threshold. Many of you may have used a vinyl threshold to seal vinyl, marble or wood flooring. Aluminum is another preferred choice that proves to be more durable than vinyl and its shiny finish extenuates the fresh look of a new build.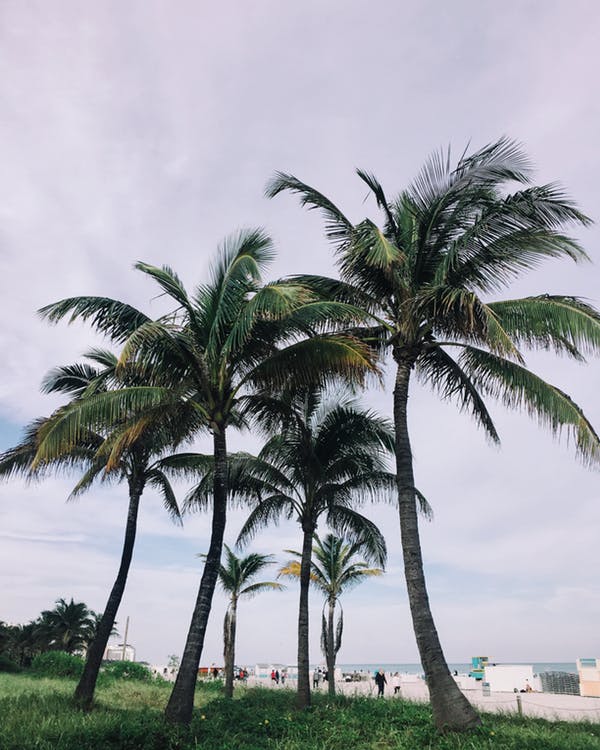 The Standard Options and Their Drawbacks
The drawback to the aluminum threshold is that while time goes on that fresh reflective finish will fade thanks to the use of foot traffic scuffing up the finish. That's why some builders might prefer the plate finish with its matte surface, still presents a crisp look of a new build. Then there's metal that produces the same look, but is more durable than aluminum and nickel because it won't bend. Although, there's always the old fashioned wood threshold that has been used for centuries. Designers who are looking to produce a rustic feel might want to go with this choice.
Here's the flaw to wood—over an extent of time, wood will eventually rot. Insects, and termites like to burrow their way through the wood making it unstable and eventually deteriorate to dust. So not only will replacement be needed by the homeowners, they may also need an exterminator! As far as aluminum, metal, and nickel-finish thresholds go, while they'll be sure to last longer than vinyl and withstand bugs, they all will eventually need replacement over time.
Marble Thresholds is Your Solution!
There's really only one solution that will not only give your new build that fresh and shiny look of modern day, but also provides you with a lifetime of strength and durability. Upgrading your thresholds with marble stone brings a pleasingly aesthetic look to your build. No matter what kind of marble you choose, it tends to stand out simply because of its quality.
The Beauty of Marble Stone
Because of the way marble is made, it has a natural reflective shine to it. This can be connected to the fossils and other organisms that were embedded during the formation process. Through an immense amount of heat and pressure deep beneath the earth's surface, limestone actually melts along with the fossils and other organisms surrounding it. When it recrystallizes, it becomes the mineral that we have come to know as marble.
Diversity of Marble
Marble comes in many different color variations. This, once again, is determined by where the marble is created and what kind of minerals and fossils are in the vicinity. In some cases, not much is nearby. This means that you'll find yourself with Pure White Thazoz or Nuevo White Carrara. Most of you may be familiar with the multi-colored speckled type of marble, but when it comes to choosing a threshold, it's suggested to find colors that are more solid-like.
Marble-Thresholds.com. A Marble Threshold Distributor
If you're looking for a marble threshold distributor in the Miami area that carries a more solid-looking surface, then Marble-Thresholds.com is the place to go. Marble-Thresholds.com offers marble thresholds in six popular colors.
Nuevo White Carrara
Crema Sahara Marfil
Black Granite
Pure White Thazoz
Bardiglio Gray
Emperador Brown
Marble-Thresholds.com also offers natural stone thresholds in Travertine.
Things to Consider When Ordering Your Marble Thresholds
If you're looking to buy in bulk, then it most beneficial to find a supplier that sells the marble and natural stone thresholds you're looking for at a wholesale price. Marble-Thresholds.com sells marble thresholds in crates of 50, 100, or 200. This all depends on the material packaging as you may want to order two or three different kinds of marble thresholds. The packaging is firmly wrapped, but it's worth noting that approximately 10% of damage is accepted as normal during transportation—even when they are packaged in crates. So with that in mind, you may want to order a little more to make up for that 10% and possibly a little more once your builders begin handling them for installation, because let's face it, accidents happen.
To view Marble-Thresholds.com's complete online inventory of marble and natural stone thresholds, click here. If you're interested in downloading a catalog, fill our this form.