Stone Saddles For Interior Decoration
Interior decoration is the combination of different accents. Flooring surface areas, wall surface treatments, window sills, as well as transition saddles are utilized to develop an appearance that is aesthetically enticing. Marble as well as granite are two of the most popular floor covering surface areas made use of in brand-new construction, and stone saddles are made use of as a highlight of interior design.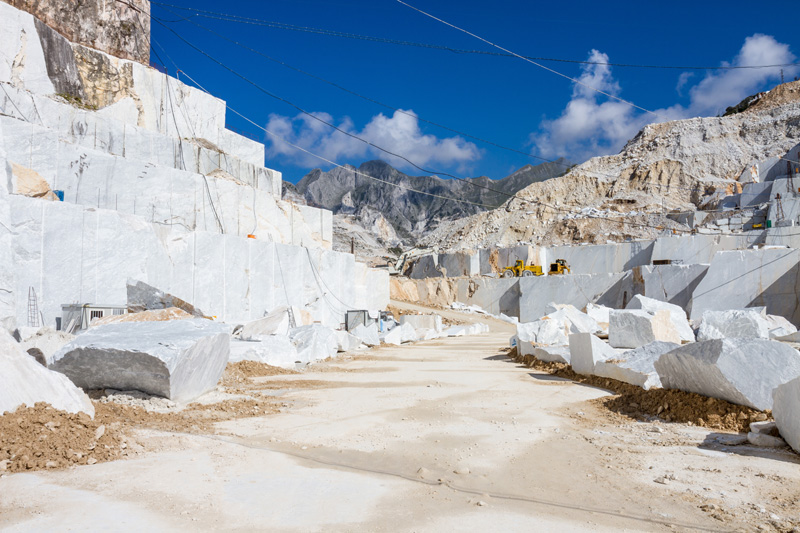 Marble-Thresholds.com is a straight importer of high-grade stone flooring surfaces. We specialize in marble, granite, and also engineered stone tiles, limits, and shower visuals. Our business is based in Miami and also provides full crate orders of skillfully produced natural stone products throughout the continental United States.
We Focus on Stone Saddles
Because rock is a durable, resilient product, customers favor it over timber or composite material. Stone floorings boost the beauty of the interior setting and also are an outstanding option for those who wish to spend favorably in their home's future value.
At Marble-Thresholds.com, supplying business customers with the best floor covering items is our leading concern. Our stunning stone limits are made from beautiful veined marble, granite, engineered rock, as well as travertine. They are produced at unique construction centers possessed by the quarries with which we partner.
These items are costly if bought in tiny quantities. Nevertheless, building and construction firms, house enhancement retail chains, as well as independent flooring product installers find it worth their while to explore the savings potential by purchasing wholesale from a direct importer such as our firm. Our natural rock saddles are made from the same product used to manufacture the tiles, home window sills, and also shower curbs offered via our Florida-based warehouse.
Not only do we carry all of the popular designs and shades presently sought after for property and also industrial usage, we also tailor orders to match the instructions on the structure strategies. Our group of expert sales specialists will certainly take a shade as well as dimension design and provide the client with an immediate quote, also if the order needs to be specifically made overseas. This service is offered by us at no additional cost to the consumer.
The Different Stone Saddle Products
A natural rock limit serve as a reliable water barrier in addition to an aesthetically attractive transition in between 2 various floor surfaces. Generally, developing strategies call for the installation of these limits in an entrance, generally between a bathroom and bed room or between a room as well as a corridor. Interior designers frequently generate strategies that reveal a preferred suit between threshold as well as home window sill. This color shade works as a second accent as well as aids to highlight the dominant shade of the room, particularly the flooring and also walls.
The most typical kinds of limits utilized in domestic and also commercial structures are:
– Standard double-bevel saddles
– Single Hollywood bevel saddles
– Double Hollywood bevel saddles
Standard double-bevel saddles are usually marketed in 3-ft. lengths and are either 5/8- or 3/4-inch in density. They have a 1/4-inch bevel on either side, making them very easy on the foot traffic that passes over them. These saddles are normally utilized in houses.
Single Hollywood bevel saddles are commonly described as handicapped-accessible thresholds. They have a lot longer sloping side, indicating that mobility devices could pass over them with ease. Double Hollywood saddles have an incline on both of the long sides, as well as these thresholds are often made use of in hotels and also other business buildings.
Professionals commonly make use of the Single Hollywood bevel saddles as side items in a space lined with a marble or granite floor. They likewise make for a perfect change in between an increased hardwood surface as well as a rock or grassy floor. The trick is to locate an appropriate color shade that matches the various other flooring surface area flawlessly and also sticks to the building instructions.
Our Line Of Superior Stone Saddles
Marble-Thresholds.com carries every one of the prominent types of natural stone thresholds including granite, marble, and also travertine. Our marketing group has searched the construction sector and has seen the fads in today's structure choices, specifically flooring designs as well as interior area accents. A lot of building plans require a specific color of natural stone, and also our inventory consists of matching products that function magnificently with virtually any leading indoor shade.
Our Outright Black Granite stone limits are really dark, have little or no speckling, and also are ideal for use when the instructions ask for Galaxy or various other near-black granite saddles. Our travertine thresholds are a medium beige/cream color, have actually been filled up and brightened, as well as are suitable for usage when the building directions define a medium or light ivory color. Our marble thresholds are available in Sahara Marfil as well as Nuevo White Carrara, and both of these products could be color-matched to similar shades of window sills and also floor ceramic tiles.
Depending on the actual style and product picked by the consumer, our saddles are available in sizes ranging from 2-12 inches. Every one of our thresholds are ADA compliant, suggesting they are the appropriate density as well as will certainly not be a tripping hazard when appropriately installed. Our saddles are delivered in full crates including 50-200 items depending upon the stone purchased by the client.
Why Acquire Wholesale?
A huge construction contract for an independent installer could involve an excellent numerous rooms that have to be fitted with flooring ceramic tiles as well as limits. Residential developments may be finished in phases, and also every single time a residential or commercial property is offered, the new proprietor is given the option of a number of various interior design accents. The service provider that wins the quote has to be able to think of a great amount of all-natural rock material in 2, 3, and even 4 various tones.
This is where the relationship in between floor item sellers and contractors could become strained. The merchant remains in a much better placement to maintain the services of a setup professional if the right product is readily available on a moment's notice, in amounts large enough to finish the job. Purchasing wholesale conserves greatly on the per-piece cost of natural stone items, and also since Marble-Thresholds.com is a direct importer, we can provide industrial stores with hundreds of pieces of saddle product because our warehouse is frequently being restocked.
We import complete containers of rock limits year-round. Our warehouse workers could examine, pack, and deliver complete crates containing as much as 200 thresholds with a lead time of simply 1 or 2 business days. Our local Miami area customers appreciate faster service due to the fact that we utilize quick shipment freight solutions in and around the Dade County metro location.
Several building and construction industry subcontractors put in quotes at the initial phase of the growth project. The amount of items required to complete the task is for that reason currently understood, yet the real material design needed might be vague. Numerous orders of 50-100 thresholds may need to be bought during the entire construction process. So as long as the minimal item count is fulfilled on each order, the very same wholesale discount rate applies, something that sets our company above the competition.
Sign up with the Marble-Thresholds.com Family
There is no reason to pay complete listing prices in order to get the highest quality natural stone limits. Sellers themselves do not need to pay inflated prices for item that has already been through hands 2 or 3 times. Rather, consider collaborating with Marble-Thresholds.com. Our customers indulge in the understanding that they are functioning directly with an importer, one that runs its very own production facilities.
Keep in mind that not all stone products coincide in regards to top quality, dependability of color as well as design, as well as precision production standards. Since we have a stake in the possession of our manufacturing facilities, we are our very own quality assurance group, and also exceptional construction of items is exactly what maintains us in service as well as makes certain the most affordable price for our customers. Working with Marble-Thresholds.com suggests dealing straight with the maker.
We invite those interested to inquire about becoming  a dealer or merchant reseller of our high-quality natural stone thresholds, flooring ceramic tiles, as well as window sills. Don't hesitate to call us for all the information on ways to save money on the finest granite, marble, and also travertine stone saddles readily available. Our costs are unsurpassable, as well as our customer care.