Special Marble Window Sill Supplier
If you're ready to incorporate marble into your next project, here are the reasons you should consider going with Marble-Thresholds.com.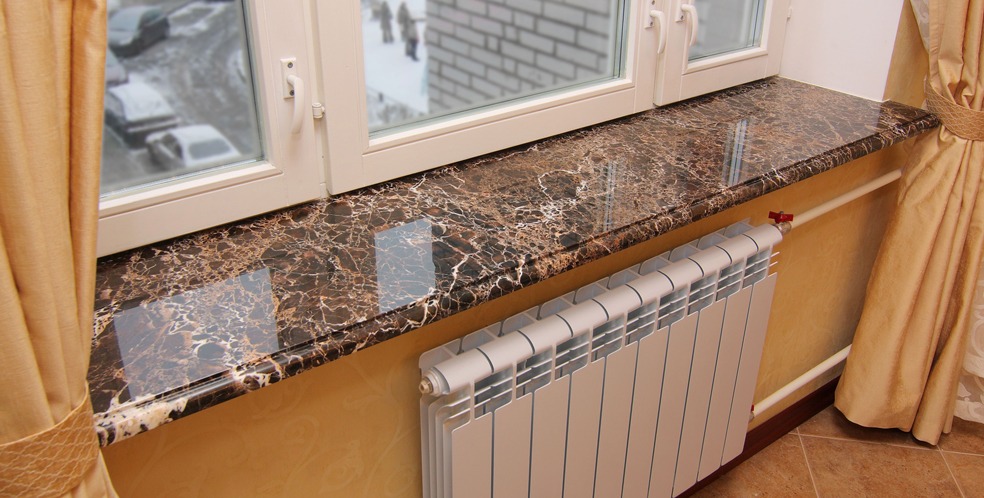 Experience You Can Trust
Even companies that specialize in natural stones will not have the experience you rely on if they're nothing more than middlemen that are buying the product and reselling it to you. Over the years, we've refined our processes in order to bring you higher quality products. You're a professional, and you deserve to work with other professionals who are passionate about natural stones and can offer you with all the assistance you need when placing an order.
We manufacturer our own stones so that we can maintain the highest quality control standards. Our experience extends beyond the quarries and manufacturing centers to include our showrooms. We take the time to train all of our personnel so that they can offer you with personal attention, accurate information, and great service. Go to the local home improvement store and the associates will not be able to answer any of your questions. We're an established company with decades of experience.
Close Attention to Detail
Work with a supplier that's committed to excellence and will pay close attention to detail when you want to avoid unnecessary delays and problems.
You don't have the time to deal with delays, call manufacturers approximately errors, or carefully sort out damaged product since the shipments weren't carefully packaged. You're trying to run a tight ship, and that includes finishing projects on schedule and in budget.
Our dedicated customer service professionals watch the little details throughout the order placement, fulfillment and final delivery. We'll confirm the information to ensure that your shipment is everything you need it to be. Our goal is to deliver the correct order in a timely manner and with minimal damage. Our manufacturing center will carefully double-check the information so that they can fill the order correctly. When the order is packaged, great care will be taken to minimize damage during transportation. You'll save time and frustration as a result of our excellent service, and that will help you stay on track with your projects.
Wholesale Pricing
Unlike other wholesalers who are trying to buy low, we're able to mine our own stones and manufacture them ourselves. We offer special manufacturing possibilities to offer you with the exact sizes you need, and you'll be pleased with our attractive prices on special orders.
We have the ability to control costs throughout every stage of the process, and that helps us bring you the most attractive prices. Lowering your expenses is one of the most efficient ways to boost profit levels, and you can count on us for great prices. You'll save on every order, and you can save even more by maintaining your own inventory and placing bulk orders.
High-Quality Products and Work
The result is a shipment that meets your needs and will even exceed the expectations of your customers. Our experienced manufacturers are able to achieve high levels of consistency in shape and finish. Your buyers expect quality, and you'll only get positive referrals if you deliver. With our team quarrying and manufacturing the stones, we're able to put excellent quality control measures in place through all steps of the process. We understand that you're relying on your vendors and wholesalers for the top-notch products that your buyers demand, and we're happy to deliver. We also double-check product information and specifications to ensure that your order is filled properly the first time.
Cost-Effective Options
If the regular sizes we carry won't quite suit your purposes, give our customer service representatives a call to see what kind of pricing and delivery time frame we can offer you on a special order. The cuts and finishes on our special orders are as smooth and perfect as they are on our regular inventory window sills and thresholds. It does take a few weeks to fill a special order, but your contractors won't lose any time onsite to measuring, cutting and polishing the stones. There are minimum ordering requirements, so you'll want to place one large order at once rather than trying to order just a few sills at a time.
You will think that it's cheaper to order our standard cuts and then alter them on site, but our service is actually very cost-effective. The merchandise will be ready to install when it arrives, and that can help you save man-hours, avoid cutting mistakes, and ultimately lower costs.
Steady Inventory
If you're hired to expand a customer's home or make upgrades throughout a commercial property, we can probably offer you with tiles that closely match what you've already installed.
We're a highly experienced company, and we have the most stable inventory since of our investment in the quarries and manufacturing centers. If you're in the business for the long haul, then you need a reliable supplier that can meet your needs now and in the coming years.
We hope you'll be pleased with our prices, and we're looking forward to impressing you with our great service. Our warehouse is located in Miami, but we ship natural stone window sills throughout the United States. Contact Marble-Thresholds.com today to speak with our customer service specialists and place your order. Here at Marble-Thresholds.com, your satisfaction is our top priority. We have excellent ratings by our current customers, so you can count on us to help you bring down expenses and save money on natural stone tiles and window sills.