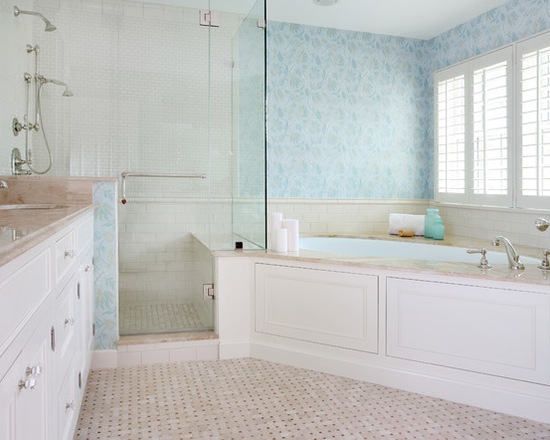 Simple Beauty: Marble and Granite Shower Transitions
When taking on a renovation project, many first-time DIYers tend to look at the big picture and overlook the small details—or in some cases, may not even realize there are certain decisions that they will need to make.
Take a bathroom renovation for example: you may dream of a spacious new walk-in shower, go over lighting and medicine cabinet styles, spend days or weeks looking through floor and backsplash tiling options. But would a shower transition ever cross your mind? Or do you, like many, not even know what a shower transition is?
Like the name suggests, a shower transition is the edge that separates a shower from the floor or wall. It can help keep water from soaking into the floor where it should not be and can provide an aesthetic boost when the shower and its surrounding are different colors and materials.
One easy, yet elegant way to help transition between these bathroom spaces is to use a material like marble or granite. The beauty of these materials is not just in their appearances, but in their practicality as well:
Granite and marble thresholds can work just as well in both modern and historic homes.
They repel water and are easy to keep clean.
They come in a number of styles, colors, and cuts, making it easy to customize for your project.
They can be cut to size and are easy to install by a contractor or as a DIY home installation.
If you're considering a granite or marble shower transition, browse our site for ideas and get in touch with us using the contact form below to discuss your project's needs and budget.