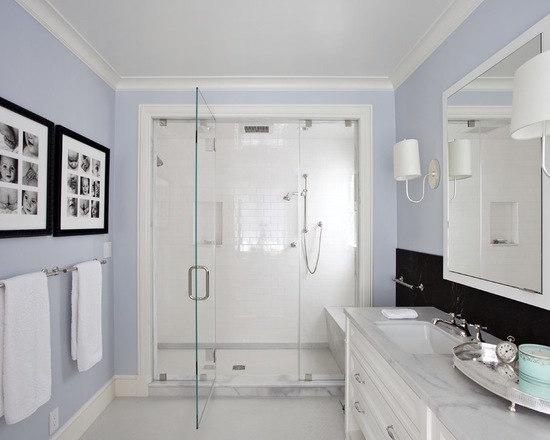 Shower Curbs: Go for Granite (or Marble!)
While bathtubs and enclosed showers have been the standard for decades, the latest trend in bathroom design tends toward fully-integrated standalone and walk-in shower units. If you have this style of shower, or are considering replacing your current tub or shower with this trendy new look, don't overlook the importance of a shower curb.
Essentially a dam, the primary function of a shower curb is to keep the water contained when running a shower. Without a raised curb around the perimeter of the shower, water can pool throughout the bathroom, causing issues with flooring, the ceiling (if on an upper floor), mildew, and other unpleasantness.
While a curb is typically a functional element of the bathroom, a marble or granite shower curb can add some eye appeal to your bathroom's design as well as giving an important safety boost. Consider this: more often than not, shower curbs are a built-in part of a shower stall, and are therefore typically made of the same material as the shower surround and floor. This coupled with a shower curb's low profile and slippery conditions on a bathroom floor can create a real tripping hazard. By replacing a factory-built curb with a granite curb or one made of marble, you not only add a surprise bit of unexpected elegance to your bathroom, you also increase its visibility. If you have a white tile floor, consider a curb made from dark marble. Or if your floor is a beige linoleum, a light or dark colored granite curb can help make the transition between the shower and the rest of the bathroom more distinct and much safer.
With strong, long-lasting materials like granite and marble, you don't have to sacrifice form for function. You can have both!
If you're considering a granite or marble shower curb, browse our site for ideas and get in touch with us using the contact form below to discuss your project's needs and budget.