Modern Home Window Sill Designs
Window sills can be found in every style imaginable area of a home and are made from a wide range of products. Hardwood or composite frames are simple to make, look wonderful when repainted and enhance the baseboard quite perfectly. Composite products are coming to be a lot more prominent as an option to wood. These sills, nonetheless, tend to be much more rustic in appearance as well as are more difficult to stain or repaint.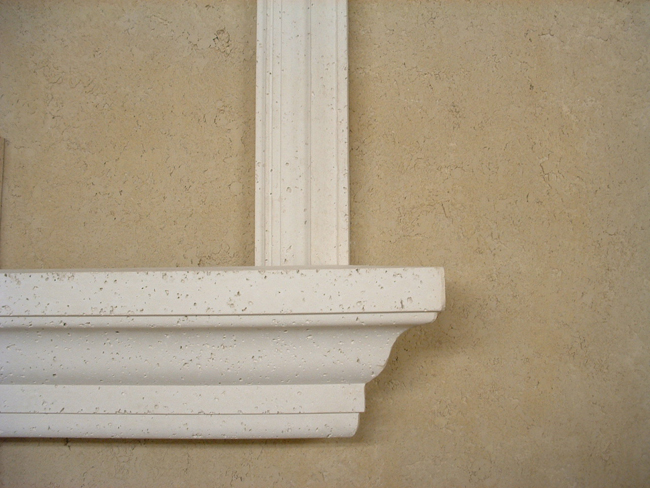 Natural stone window sills are the preferred when it involves attaining an elegant look. They are likewise a lot more inexpensive now compared to in previous years because of the straight import and circulation solution given by Marble-Thresholds.com.
Our company identifies the extensive desire for all-natural marble, granite or syntheticed stone home window sills as an additional room accent and decoration, as well as we have all the preferred sizes and also color shades in our Miami, Florida stockroom. Our wholesale prices on complete crates of all-natural stone home window sills could not be beat, as well as we ship direct to merchants, flooring supply outlets, and also structure specialists.
Modern residence layouts usually ask for the use of natural stone for component of the flooring surface, as well as the incorporation of rock limits and also window sills helps to produce a really spectacular interior ambience. Once hard to obtain at practical prices, marble sills are currently within the spending plan of virtually every building and construction specialist.
Natural Rock Is Ideal
Modern homes have the tendency to incorporate the contemporary with the classic. Using natural stone as a flooring material, countertop surface and also window sills could sound a bit obsolete in the beginning, however the majority of home owners like the idea of making use of marble, granite, or travertine as a main or secondary accent. Stone comes in a selection of colors as well as structures, each one of them permitting a significant variety of complementary accents supplied by the walls, decors and also furnishings.
Window sills are just a part of this interior decoration propensity, but they are a huge part. Window sills are quite obvious, especially when they highlight the look of the entire window framework. When the color and structure matches or enhances the flooring tiles, transition saddles, or furnishings, the impact is significant to state the least. Marble, granite, crafted rock and also travertine have long-term top qualities as well. These stone materials rarely require replacing, and they additionally increase the residential or commercial property worth noticeably.
The primary advantages of using all-natural rock as a home window sill material are:
Exceptional prevention against moisture
Low upkeep and treatment of the item
Capacity to embellish the space in various manners which highlight the sill itself
Durable item that enhances the home's worth
Even when correctly dealt with, timber at some point succumbs to the infiltration of water from the exterior atmosphere. This could cause a loss of product stability, a sagging of the whole window framework as well as an expensive replacement project for the property owner. Growth of a home window framework made from timber can additionally lead to removing of the sill.
On the other hand, a sill made from all-natural or engineered stone protects against moisture from percolating with to the substratum wood, sheet rock and wall surface insulation. Residences fitted with stone home window sills are much less likely to establish breaks around the window framework, and also the windows themselves are less likely to sag or end up being cracked due to expansion or contraction.
Once installed, stone home window sills will enhance the house inside for years. They do not discolor, require just an occasional polishing, as well as could work as the beginning point for redecoration ideas. Depending on the shade and structure selected, the sill functions as a second room accent, one that is enhanced by lighter, darker, or neutral shades for the rest of the wall surfaces, floor and also home furnishings.
Property owners are much more conscious that in the past about the changing of the real estate market. Everything that can be utilized to enhance the house's appraisal value need to be considered when it pertains to brand-new buildings. A home that contains natural stone is a home well worth more than one that does not.
Selecting the Perfect Rock Material
The appearance of the rock is extremely important since this is just what establishes the phase for embellishing the area. Lots of all-natural stone materials will function well with a great number of primary accents. Most residences that are fitted with natural stone home window sills have particular building instructions outlining the prominent selections, with the decision being left up to the contractor or buyer.
Marble and also granite are both the most popular materials utilized for stone sills. Cream or off-white shades are extensively used due to the fact that they mix well with various other neutral shades utilized for the room's design. The suggestion is to select a shade and also appearance that will certainly function well for a variety of embellishing preferences. This means that when the property owner prefers to acquire new furniture or comforters for the room, they will certainly have countless ways in which to enhance.
Marble-Thresholds.com offers numerous sorts of all-natural marble stone consisting of Nuevo Carrara and Crema Sahara Marfil. Carrara is an off-white streaked with grey capillaries, the type of marble frequently utilized for stone columns. This shade and structure is perfect when building plans require Alabama, Cherokee, Georgia White, or Vermont stone.
Crema Sahara Marfil is a cream/beige marble that functions nicely for insides asking for making use of bursa marble. Botticcino is an additional structure and also color often stated in building strategies. Crema Marfil home window sills blend well with lighter shades of floor tiles and also complement both darker and lighter furniture perfectly.
Marble-Thresholds.com also carries the popular White Thazoz engineered stone. This product is a combination of specialized resins as well as glass. It is 100 percent impervious to water exposure as well as is dazzling white in look. This pure white appearance is among one of the most prominent for modern house interiors that are decorated in raw, different designs of light as well as dark tones.
Polished granite home window sills are very stately in look as well as stand apart well against lighter tones used for the walls and floorings. Galaxy is the commercial name for dark granite that contains a limited quantity of white quartz. The Absolute Black Granite home window sills available from Marble-Thresholds.com are perfect for use when building strategies require Galaxy or black granite.
Our company additionally carries window sills made from travertine. The rustic look of all-natural travertine provides the whole room an ageless, timeless appearance. Our travertine sills are honed and also filled, and are offered in the prominent cream color.
Home window Sills as well as Home Improvement
Service providers who concentrate on indoor remodeling of homes are often asked about the possibility of installing natural stone home window sills as part of the redecoration of an area. These contractors have a friend in the natural stone organisation. We ship full cages of 50-100 items to any destination in the continental US. Keeping a supply of lovely rock home window sills is important since consumers will intend to have this sort of job finished quickly.
A supply of marble or granite window sills likewise indicates being able to show the consumer the actual item, not just a color block example. Those specialists that are regularly executing remodeling of window sills will find specifically just what they require when they order straight from Marble-Thresholds.com.
Obtaining the Right Cost
Marble-Thresholds.com is a direct importer and also supplier of high-quality all-natural stone sills, limits, floor tiles, pavers and swimming pool copings. We import our home window sills completely container lots and disperse them directly to home improvement stores, flooring item retailers, independent installers and subcontractors. Our wholesale costs on bulk shipments indicates having precisely what is required to finish the work, provided on time and also at any time of the year.
Our home window sills are offered in conventional 5/8-inch thickness as well as customized thicknesses for unique setup work. We stock window sills in widths varying from 3-12 inches, as well as we generate both level and also beveled sills. The latter could be used as shower curbs, and we also carry matching floor thresholds and also floor ceramic tiles.
We sell just to commercial customers, and for that reason we do require a minimum piece order for our products. This suggests a remarkable price savings on just what is truthfully the world's finest high quality natural stone window sills. This per-piece cost savings is passed along to the customer by our business customers, making this item type offered to everybody.
We Are a Direct Importer
Massive structure procedures as well as remodeling firms have actually relied on direct importers of all-natural stone home window sills and floor tiles as a result of the reliability of deliveries. At Marble-Thresholds.com, we pride ourselves on our fast production and delivery of expertly reduced, perfectly textured and moderately priced natural stone items. Our home window sills are made from the finest stone drawn from quarrying operations in the Mediterranean region, and also our recurring imports of mass amounts of stone implies a wholesale cost that is genuinely an all-time low.
For full details on ways to buy complete crate containers of all-natural stone window sills for new residence construction or renovating projects, contact us by phone or email. We will be happy to look over your order guidelines as well as supply you with an instant cost quote as well as delivery schedule.