Marble Or Wood Window Sills: Which Is Right For Your Project?
If you've been debating between wood and marble, here are some factors to consider so that you can choose the right one for your project.
Another option is to install marble in lieu of wood and give the entire project an upscale feel. Educational centers and health care facilities have made the switch from wood to plastic since they're easier to clean and care for, but they aren't nearly as durable. Wood window sills are commonly used in all types of construction projects, but they aren't the only choice.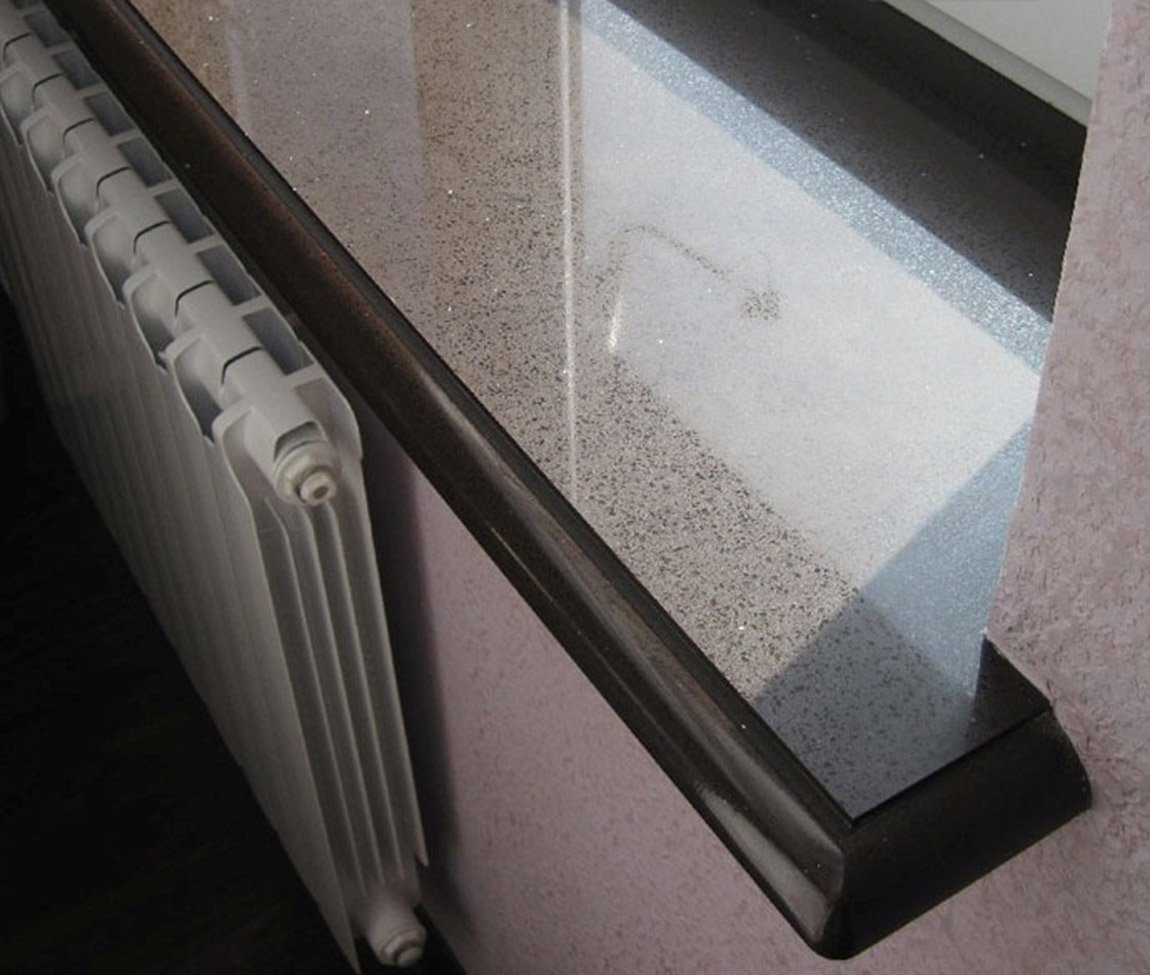 Low Maintenance is a Selling Point
One of the greatest features of marble is that it requires very little maintenance over the years. It looks great for decades without requiring any scraping, sanding or painting.
Simply sealing the stone will help keep stains away, and cleaning is as simple as wiping it down with a damp cloth.
When they see marble window sills, they see a luxurious material that's easier to care for, and that will give you an important edge over other contractors.
When you're working on a project that you'll eventually walk away from, you will be tempted to focus more on the initial cost than the cost of maintenance, but you should remember that your future buyers will have a very different view.
Health Care Facilities, Schools, and Germs
This makes it easier for hospitals and schools to maintain a clean and healthy environment. If you're working on this type of center, you will want to focus on marble thresholds, floors, and window sills as a important selling point.
Wood is a natural breeding ground for microscopic pathogens, but they don't linger and expand on stone the way they do on other surfaces. Nobody likes dealing with germs, and hospitals and schools are two places where they seem to spread the fastest. A little-known fact about marble is that it's naturally resistant to germs, allergens and bacteria.
Sun Exposure is No Problem
Even with regular painting, you can still wind up with cracks and dry areas that are simply unattractive, and the damage is accelerated as the intensity of the sun increases.
The sun is hard on all types of materials, and it can be devastating for wood. Over time, wood materials start to fade and dry out. They must be painted regularly to protect the surface.
When working on projects in southern climates, consider going with marble for greater durability. Unlike wood structures that fall apart throughout time, the marble statues and buildings of ancient Rome continue to grace the landscape as a testament to the durability of this building material.
They can also cost as much as marble. In applications where wood will not work due to regular or intense sun exposure, marble is always the better choice.
And while some facilities, like hospitals and schools, have made the switch to plastic sills since of their resistance to germs, this material is particularly susceptible to UV damage. These sills wind up warping, splitting, or yellowing after just a few short years.
The right Choice for Humid Areas
Use marble in high-humidity rooms like the kitchen and bathroom to avoid a full range of problems, including mold, peeling paint, and general degradation.
Used extensively in interior and exterior applications, marble can withstand regular exposure to water. This is why it's a top choice for shower walls and bathroom floors. This isn't a concern with hard, durable, natural stones like marble. Moisture can seep into porous wood and lead to rot, and you will not realize there's a problem until you start seeing peeling paint and feeling weak areas. Consider using marble for all of your exterior sills to give the property an upscale look that wood cannot mimic. This is the same reason it's a popular choice for window sills.
The Upscale Look
Meticulously painted wood will never look as nice as marble, and wood cannot mimic the visual movement created by the natural veining in fine marble. When you're working on luxury properties for discerning owners, you need to skip the low-end materials and provide them with luxurious materials that will meet their expectations. Your high-end homes will be fitted with granite counter tops and marble floors, and you can show great attention to detail by carrying that material through to the door thresholds and window sills.
Special Windows With Unique Shapes
This is also a simple way to upgrade and visually improve basic windows that might feel a little bland with simple wood sills.
When you take the time to install a special window with a curved or other unique shape, you want to give it the attention that it deserves. They'll accent the space and ensure that your windows look as amazing as they are. However, you can put the perfect finishing touches on these windows with beautiful marble sills. Wood window sills can be an eyesore on luxurious special windows that are wider in size, feature deeper sills or have other special features.
Attractive and resistant to stains, they're the perfect addition to any home. At the end of it, there simply is no wrong place for marble window sills and thresholds. They're the right choice for people who are trying to keep germs away for the safety of their clients, students and family members. Available in tan, white, beige, and even gray, they can be matched to any décor from traditional to contemporary. They're the right choice for areas that will get wet or have regular exposure to the sun since marble is not harmed by these elements. Whether you're searching for the right finishing touch for a grand window or want to dress up a basic stock window, marble is the right choice.
They're used in commercial buildings since they're more durable and simple to care for.
We work diligently to maintain excellent cost control throughout the quarrying and supply process, and we pass those savings on to our customers. Our sills are meticulously crafted for appearance and durability. We also work with national shippers so that you won't have to wait long to have your orders filled.
You'll be able to use marble throughout your construction projects to ensure that every window you install looks great and that you make a fantastic impression on potential customers.
With our team by your side, you won't have to choose between wood and marble window sills.
Marble-Thresholds.com offers competitive wholesale pricing on high-quality marble window sills. Most importantly, you don't have to worry about the initial cost of marble when you know where to purchase your supplies. Contact us today with your questions or to get a quote!