Miami's Premier Marble Distributor: Wholesale Pricing
There's no doubt that stone is a great product for any home. One benefit of marble, granite or travertine is that you'll give the value of your home a boost by using it in important areas. However, you want to be careful when making your purchase. You may think that you have to choose between quality and price, but with Marble-Thresholds.com you can have everything you're looking for along with great customer service.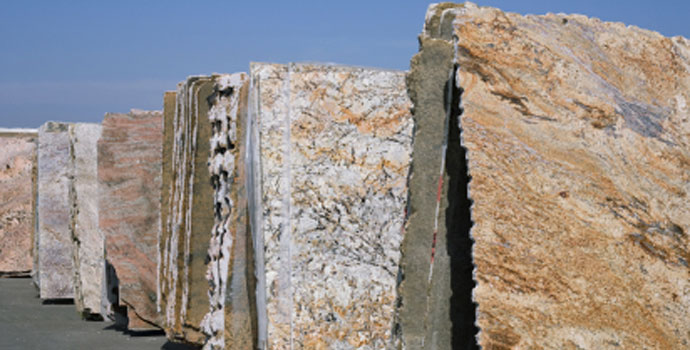 You want to buy quality stones that are meticulously crafted and will give you a smooth finished look, but you also want to find wholesale pricing so that you can keep your budget in line and save money. It's durable enough to withstand high traffic areas, and it can look incredible for decades with just a little care.
In Demand Colors
We own quarries overseas, and we're able to mine most of our own stones. We've listened to top designers, contractors, and other professionals to determine what colors are in top demand, and those are the shades we offer in our regular inventory. This allows you to pick up more tiles in the future if you decide to expand a project or have a customer that wants to match the look they saw at one of your other job sites.
In addition to providing you with the neutral colors that will work with almost any project, we're able to offer you with a steady inventory.
Meticulous Finishes from Skilled Artisans
They pay close attention to detail in order to ensure that the stones are properly cut, smoothed to perfection, and finished off with clean edges. Once the stones are out of the ground, they're manufactured in our own facility. Other places will hire unskilled labor and people who aren't invested in their work, but we seek out area craftsmen who are passionate about their work and ready to offer you with a meticulous finish. We want you to be completely satisfied with our work, so we strive for perfection. We give every job our full attention whether it's cutting tiles for our regular inventory or filling a special order.
Special Orders Simplify Your Jobs
That's why we're happy to fill special orders.
We're committed to customer service, and we're willing to go above and beyond the call of duty to meet your needs. This means going with larger tiles whenever possible, but you will find that the items we have in stock don't quite fit your needs. You will want to minimize the seams on your windowsills, thresholds, and other tile surfaces.
There is a minimum ordering requirement for this service, and our prices will drop as your order size increases. This is why many contractors will order everything they need for a given project at one time, and our customer service representatives will work closely with you to ensure that your needs are met.
It will take a few weeks to have your stones professionally manufactured and shipped, but you'll receive the same high-quality stones that are available at our Miami distribution center.
Better Cost Control to Help You Save Money
Products pass through numerous hands before hitting a retail store's shelf. We change this pattern around by maintaining ownership of our products through all steps, and we work hard to keep our costs down along the way. Our dedication to controlling costs is why we're able to offer you with wholesale prices that you're sure to appreciate.
Along the way, companies add their costs to the final price and cause it to steadily increase.
Fast Shipment for Convenience
We work hard to fill the orders quickly so that you won't have to wait long for your delivery. We're committed to customer satisfaction, so we'll ship the products to the location of your choice. Everything is meticulously packaged to prevent damage during shipping. Have the rates delivered to your warehouse to maintain your own inventory, or have us deliver it to your job site for greater convenience.
We've contracted with national shippers to transport our crates and containers.
Close Attention to Detail for Great Customer Service
We'll double-check your order to ensure that everything is correct, and we'll take great care when packing the order to minimize the risk of damage.
It doesn't matter if you're working on your own home or adding to your business portfolio—time is money. We pay close attention to detail with every order since we want to help you save time and frustration.
Orders are filled in a timely manner, and our national shipping companies will bring the crates or containers right to your doorstep. We hope that you'll trust us not only for this project, but with all of your natural stone tile orders in the future. We'll offer you with excellent service from the moment you call us for an order until your products are delivered, and we hope that you'll have a great experience when you work with us.
It is possible to get everything you're looking for when you know what supplier to trust. We're committed to customer satisfaction, so we'll work hard to offer you with excellent service. That's how we're able to offer wholesale pricing on the most popular natural stone thresholds and windowsills.
We take steps to control our own costs and then pass that savings on to our customers.
We also maintain high quality control standards so that you can enjoy quality products. Special orders are available, and our Miami distribution center has an excellent inventory for you to choose from.
Give Marble-Thresholds.com a call today to speak with our representatives and place your order. We'll work hard to provide you with fast shipment and delivery so that you can get started on your next project, and you'll save money in the process.