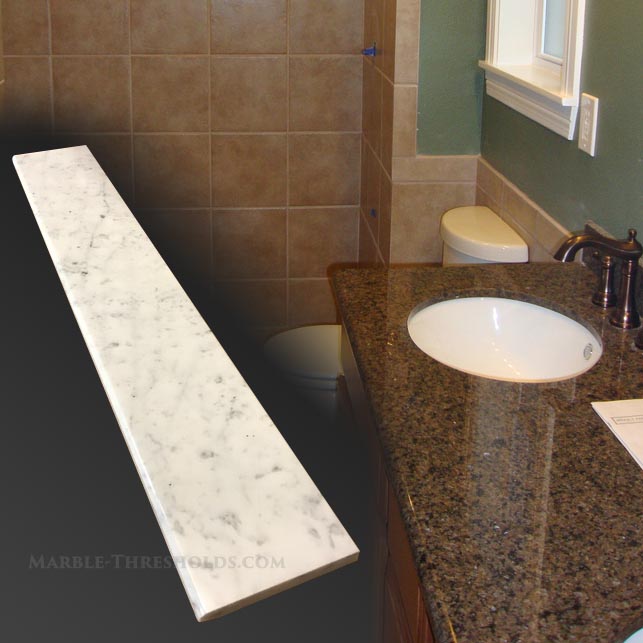 Marble Thresholds for Bathroom Renovations
Have you been dreaming of home improvement projects lately? If you're like most people, the bathroom is probably high on your list of remodeling priorities, and it's a great place to start because chances are you have a spare bathroom you can use while the project is ongoing. When planning out a bathroom remodel, consider that marble thresholds can offer a chic and modern look in an often overlooked space.
While full marble floors, sinks, and other features may be out of the budget for many homeowners, a marble threshold can give the same opulent effect with considerably less maintenance, all while remaining inexpensive and easy to install.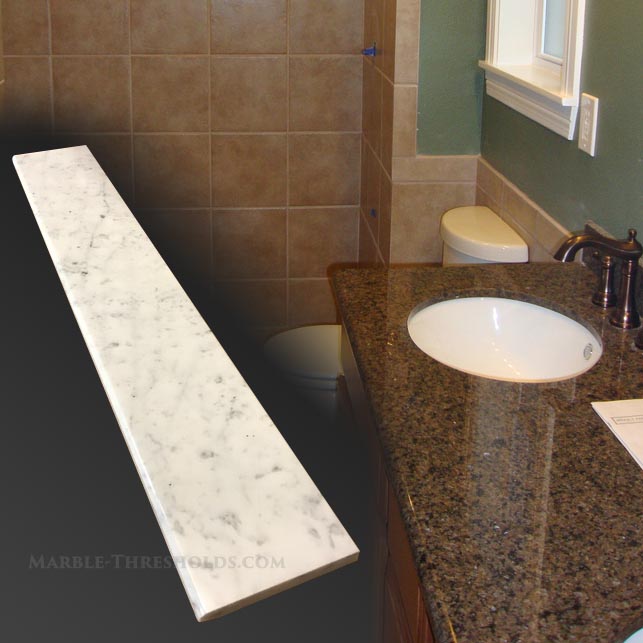 Though only a minor detail in the overall scheme of things, a marble threshold provides an elegant, if sometimes subliminal, touch. Whether your visitors notice the fine colors, veining, and texture, or simply catch a glimpse out the corner of their eye, the marble threshold remains a popular and striking design feature in many modern and historic homes.
When choosing a marble threshold for your bathroom renovation, there are two factors to consider: color and size. Many homeowners choose a neutral color that matches the color of their flooring, but for a bolder look, colors that match accents, trim, or other details may provide a modern and sophisticated look. As for size, most marble thresholds average between 2 to 4 inches in width, 30 to 36 inches in length (the width of most standard American doorways), and ½ or ¾ inches thick. Be sure to do your research and select the best marble threshold for your project, as any adjustments you need made will need to be done by a professional.
As mentioned, installing a marble threshold is a very simple task. There's no need for an expensive contractor when first-time DIYers have installed them and saved themselves hundreds of dollars. For tools, you'll need a trowel, a straight edge, a utility knife, and some caulk.
Now you can begin the installation process, similar to the way you might lay tile—just check online for some tutorials or how-to videos. With these basic tools and a little elbow grease, your marble threshold will be wowing guests—and maybe even yourself—in no time!