Marble-Thresholds.com Is A Dealers of All-Natural Stone Items
The exception is all-natural stone products bought from a direct importer and also distributor. Specialty devices made from all-natural stone could be tough to come by, and the price for specific pieces is quite high. Even when bought wholesale, shower seats as well as shower stall edge racks built of travertine or marble generally carry a high price tag.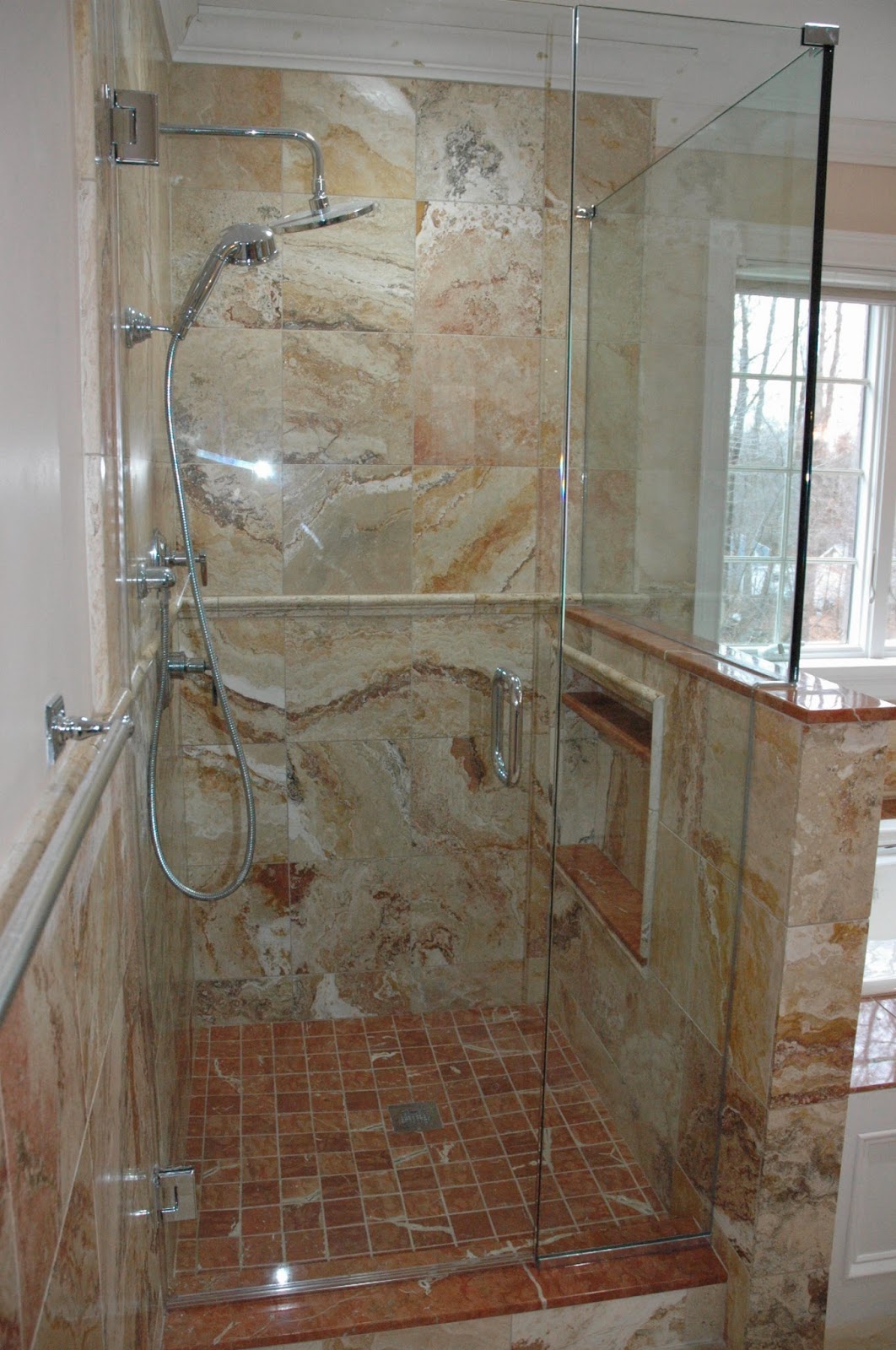 We maintain a substantial supply of these hard-to-find stone accessory items, and also we provide enormous discounts to our commercial clients. Our items are of the finest quality as well as are guaranteed to match the color shade specified on building prepare for condominium systems. Marble-Thresholds.com sells primarily to building specialists, flooring product stores, as well as residence improvement. Marble-Thresholds.com.com is a Miami-based distributor and also importer of natural stone floor tiles, thresholds, window sills, as well as shower racks.
Looking for Natural Stone Shower Shelves
Marble and also travertine are two of the most prominent finishing materials for the bathroom. Shower stalls lined with natural stone are not only classy in look; they are lasting and also require hardly any maintenance. This holds true for brand-new buildings in addition to improvement of apartments, hotels, as well as resorts.
These products are typically thicker than the normal ceramic tile style, making individual items received for the shower room wall surface useful for cutting and also forming into soap racks. Locating pre-cut stone products is not always simple, as well as the search can cause one gigantic migraine. In addition to stone tiles for the restroom shower walls, most structure instructions call for the setup of soap shelves and also shower seats made from comparable materials.
Marble-Thresholds.com brings various kinds of natural marble stone, as well for each of these ceramic tile, window sill, or threshold styles there is a matching shower shelf and also shower seat. These materials are crafted from stone taken from the very same quarries as our various other fine natural stone products. To put it simply, locating a flawlessly coordinating color shade is not a problem when the materials are bought from Marble-Thresholds.com.
Genuinely Wholesale Prices On Bulk Orders
Our company has ownership or partnership with quarrying operations in the Mediterranean region, and also we oversee the manufacture and also transatlantic delivery of all our natural stone products. Marble-Thresholds.com operates on an extremely straightforward principle. We do not entail ourselves with middle-level re-sellers, neither do we offer to various other dealers. The most affordable price on natural stone is located on items that are imported and distributed by the same retailer.
This suggests that anyone needing a big amount of product will enjoy the most affordable costs in the sector. Rather, Marble-Thresholds.com provides bulk-quantity shipments of all-natural stone shower shelves at remarkably reduced prices, as well as we offer directly to business installers, South Florida location dealerships of marble as well as travertine, and floor covering product sellers. A new development job will certainly require the setup of 30-40 shower stalls lined with travertine, and an additional 30-40 units will need Carrera or Crema Marfil ceramic tiles made from marble. This includes subcontractors looking for dozens of items to finish a task.
Exactly what the subcontractor consequently needs is a crate complete of travertine soap racks, an additional crate equipped with travertine shower seats, as well as a crate of cream/beige or white marble soap shelves. Marble-Thresholds.com could fill such an order with simplicity since we bring these products in stock at our South Florida circulation. We could take a consumer order; offer a prompt estimate, as well as have the shipment prepared and on its way to the customer in much less than two business days.
Costs Quality Natural Stone
All too often, travertine promoted at wholesale prices is of an inferior grade, contains pockmarks, containing openings that have actually not been filled, and will certainly not be developed or sealed. Travertine that will be made use of in a shower stall must be of exceptional quality, and also must be completely honed and also filled up. Some dealers of all-natural stone items deal really low rates in bulk orders, however treatment must be taken when the cost sounds too good to be true. It should have the ability to withstand contact with water and also extremely high atmospheric moisture.
This excels information for South Florida installation experts as well as indoor designing item retailers that require a supply of all-natural stone edge shower racks at economical costs. These products are the finest readily available anywhere at any price, but we offer generous discounts to those who order product wholesale amounts. Likewise, our marble shower shelves and seats are beautifully crafted from the ground up at our abroad fabrication facility. Our premium shower racks as well as shower seats are made from the greatest quality travertine on the market.
Our business makes these fine-quality accessories from the exact same slabs of natural stone that are formed right into our limits, home windowsills, and tiles. We make locating the appropriate product at the appropriate cost as well as delightful experience as opposed to a tension-filled venture. Our customers could rest straightforward knowing that an excellent shade as well as design match will be located in between racks, edge visuals, shift saddles, as well as floor covering ceramic tiles.
Take A Look At Our Product Line
We ensure that the color of marble shower racks or shower seats we carry in stock will match or replace the product specified in the structure plans. We have actually studied the building patterns thoroughly, and also in turn we equip the most preferred as well as sought-after styles of travertine and marble.
The shade is ivory-medium with a typical amount of dark splotching. These shelves are marketed in shipping crates including 50 items. Our travertine corner shower racks are a quarter-circle with a 9-inch radius, and also the curved edge has actually been rounded and beveled.
Both of these shades are incredibly popular for usage in shower stalls, particularly right here in the South Florida area of the country. These shelves are also 9-inch radius quarter-circular and also have a rounded and also beveled rounded side. Our marble shower racks are available in White Carrara and also Crema Sahara Marfil. These items are additionally loaded in crates having 50 private items.
We also bring a superior type of pure white crafted stone. This specialty product is made from glass and materials, and Marble-Thresholds.com. fabricates shower racks from this product. These shelves are usually defined in building strategies for premium tasks where the entire restroom is shaded pure white. These racks are also a 9-inch radius quarter-circle with a rounded and beveled curved side.
This all-natural stone is pure black with almost no finding or streaking. Our Absolute Black corner shower racks are the very same dimensions as our other racks, have a half-bull nose outer curve, and are marketed in crates consisting of 50 pieces.
At Marble-Thresholds.com these items are made from superior-quality material, have actually been cleaned as well as developed, and also are developed specifically for showers in condominium devices.
Here in South Florida, mild weather indicates there is no letup in the structure period. Unlike some importers of natural stone, our business stocks every one of these accessory items year-round. We ensure that of our fine products are in supply at our distribution facility throughout the calendar year.
We deliver our edge shower shelves in specialized crates that are constructed to decrease damage of products during transit. These crates are loaded onto a delivery van and could be unloaded at the location using a lift truck equipped with forks or clamps. Orders are taken by our sales professionals, an estimate is produced, and also the item is packed and prepared for delivery from our warehouse to any type of deliverable address in Florida or elsewhere.
Our company could additionally mix-and-match orders to consist of not just shower racks yet additionally shift saddles and home windowsills made from the exact same item.
Condo devices are typically sold much in breakthrough of conclusion. Showcase devices are commonly offered for checking out on the property, and the rate of interest produced by each one of these will certainly give the setup subcontractor a good idea of how many individual items of the exact same product are most likely needed to finish the whole task.
Merchants, flooring product merchants, installers, and house renovation outlet shops will certainly profit from the reduced rates offered by a straight importer as well as distributor of natural stone items. Our line of natural stone items is second to none, as well as our stunning, natural stone shower shelves can be in your hands in just a couple of days. If you need product of superior high quality and also still want truly wholesale pricing, do not think twice.