Make Your Home a "Million Dollar" Home With Marble Thresholds
When you're building a million-dollar home, you have to think of creative ways to turn that build into one that is like no other. Thinking you've got a million dollar home and what the realtor estimates it for are two different things. It's a million-dollar home and it has to look like it! The challenge then become show to build a luxury home that a buyer would actually pay a million dollars for.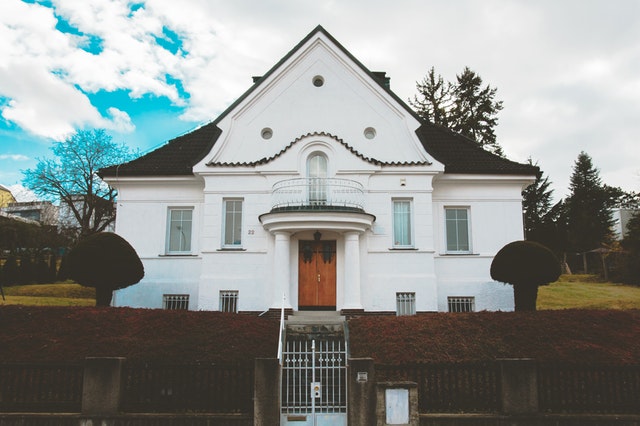 What types of things make a "million dollar" home?
Aside from location, it's going to be the dwelling—and if it's a brand new build, realtors are going to look at the comparisons, but then look closely at the details of the build, like what kind of materials were used for the furnishings of the home. So when you choose to install marble thresholds, realtors take notice as it's something not necessarily found in typical homes. They recognize the sink fixtures or standard doorknobs from the more expensive and unique ones and account for that when determining the value of a home.
Luxury means better quality, and people looking for luxury are willing to pay for it. So, what says luxury better than being ushered into your own home on a bed of beautiful marble tile?
The marble threshold "wow" factor
You'll be surprised at how much of a difference a marble threshold can make to a space. Buyers take notice and appreciate these details, particularly since it's something they won't have to worry about replacing for years to come.
The more of a maintenance-free home you can offer to buyers, the more they'll appreciate the thoughtfulness of such a quality expense you've invested into their potential new home.
And marble thresholds aren't just for exterior doors, they're also excellent for interior transitions. Since the height varies, marble thresholds are perfect for leveling out floors due to an uneven transition from one space to another. For most luxury homes, in particular—in modern construction the transition between rooms are quite large as the open concept remains trendy.
What else you need to know.
Marble thresholds come in three different styles: the standard Double Bevel, Single Hollywood Bevel, and the Double Hollywood Bevel. In "million dollar" homes, the standard Double Bevel is the preferred choice since of its symmetrical block shape with ¼" bevel edges. The Hollywood Bevel Threshold, also known as the handicapped bevel, is required for public dwellings to meet ADA requirements.
If you have any questions about bulk discounts or other inquires, contact us online or call us directly at (212) 203-7987.