Luxury Shower Caddy Options
Shower caddies come in all shapes and sizes, but you don't have to settle for anything that hangs on your plumbing lines or uses pressure rods to hold it between the ceiling and tub. Rather than searching for after-market solutions that look bland and feel cheap, go with the special treatment that looks luxurious, will last as long as the shower, and is simple to clean.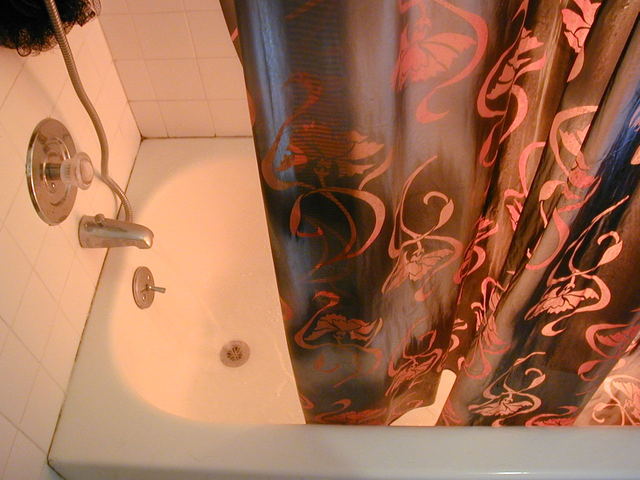 Curved shelves from Marble-Thresholds.com, a natural stone manufacturer of window sills, thresholds, and shower caddies, fit perfectly in corners and are the ideal solution to your storage needs. With luxurious built-in marble shower caddies, you can coordinate colors that will blend seamlessly with your walls.
The showers you create will have that professional finished feel that your buyers demand, and you can be confident that they'll work with any type of design. The curved edges jut out into the shower slightly so that your buyers can store extra lotions and potions without any wasted space.
Whether you go with a single shelf or mimic the look of a ladder with five or six shelves, you're sure to love the finished results. While a single shelf standing about four feet off the ground looks fine, your clients will prefer to have a grouping of two or even three shelves near the shower head. In bathrooms with separate tubs, they're a great addition to the corners above the whirlpool tub.
Installed neatly into the tile walls, these luxurious caddies aren't just for shower walls. Ensure that your shower is suitable for anyone with poor balance by including a handy seat in the shower.
If you're going to be finishing a shower project in travertine, then consider adding some matching seats. You won't have to worry about shortages, and you'll have the supplies on hand to show potential buyers when pitching your ideas.
Treat your clients to something special by installing Marble-Thresholds.com shower caddies in the powder room. When you embark on a major project, start by placing your bulk order for shower caddies.