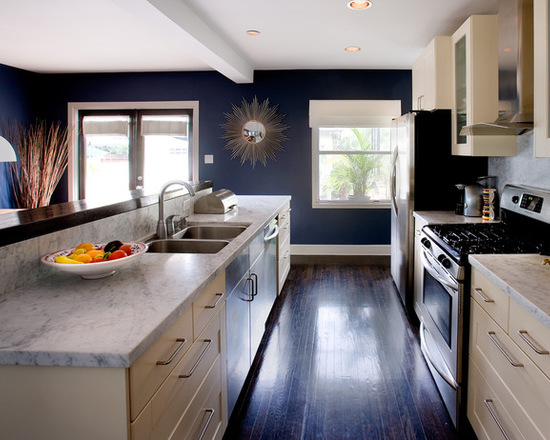 Kitchen Countertops: Butcher Block, Granite… Marble?
Granite kitchen counter tops have been the go-to standard for new homes and kitchen renovations for decades now, and for a good reason:
Granite is a durable material that can stand up to kitchen wear and tear
It looks good, and comes in a numer of styles, colors, and cuts to match any design
It adds value to your home in case you decide to sell it in the future
Lately, butcher block has been a trendy choice for kitchen counter tops. While it too has an elegant look, it's not without its drawbacks:
If not properly sealed and maintained, butcher block countertops can store moisture and breed bacteria and germs
If not regularly dried and treated properly, water can damage the look of butcher block, creating a dark "burned" look where it has pooled
Wood is softer than stone materials like granite, and is more susceptible to scratches, dents, and other imperfections from kitchen tools and utensils
It will require periodic refinishing
That said, those are not the only possibilities. There is a third option that many don't consider, but which features a nice balance between the unique look of butcher block with the strength and durability of granite: marble.
Although marble kitchen countertops are uncommon, they provide a lot of great benefits:
Marble is one of the least expensive options for stone countertops
It has a luxurious look that can brighten up a dark kitchen
It is cool to the touch, making it easy to work with when preparing food directly on its surface
Marble can be honed to a near-matte finish to help hide cuts and stains
So if you thought you only had a few options for your kitchen countertops, think again—and don't be afraid to think outside the box when it comes to your kitchen countertops!
If you're undertaking a kitchen renovation project and want more information on marble or granite kitchen countertops, browse our site for ideas and get in touch with us using the contact form below to discuss your project's needs and budget.