Interior Window Sill Decoration Ideas
Window sills are a forgotten area in most homes, but they can become their own architectural embellishment. Even without adding a bay or bow window, you can still increase storage and display space by going with an elegant window sill that overhangs the wall.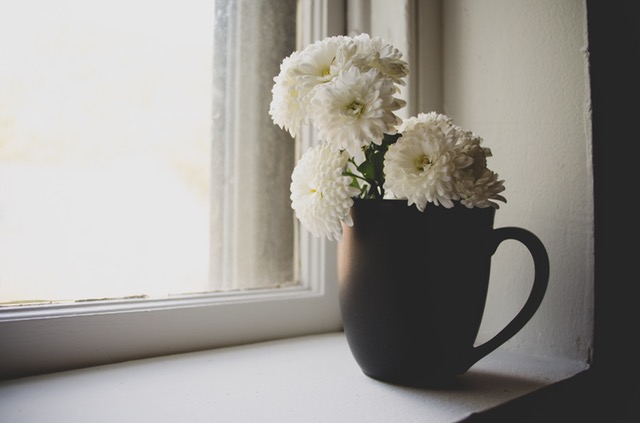 Make a small window seem more impressive by extending the sill out on either side. Run the window sill out to match the point where the wall starts to curve in. The extra window sill along the wall can be used to hold picture frames or other small items.
Another option is to upgrade the windows' finish by going with a heavier sill. Marble window sills are a great choice since they're durable.
If you have multiple windows that are close together, then let the windowsills tie everything together. You can order marble and travertine window sills that are up to a foot deep, and that will help you make a great statement on your special window.
Whether you're going with a bay, bow, or plant window, consider finishing off the sill or seat with marble. If your kitchen has black countertops, then you can tie everything together by using black marble window sills throughout the space.
The inclination is to use matching shades on your window sill and frame, but contrasting colors will also look amazing. With a nice routed edge on the sill, you'll add visual appeal while allowing the eye to flow up the wall and smoothly into the window space. Emperador Brown makes a durable black splash, and you can carry it right into the window by using it on the sill, apron, and stool.
Give us a call today at (212) 203-7987 to place your order.