Buying Marble Thresholds: 5 Things You Must Know
1. Determine how you will install the marble threshold
The simplest way to install a marble threshold is to start with some grout on the subflooring, place the threshold evenly between the edges of the doorway, and wait for the grout to dry. This will ensure that there will be a slight rise in the transition between rooms. Many of the marble thresholds we stock at Marble-Thresholds.com stand as high as 5/8", and should not be any higher than that to prevent tripping or injury.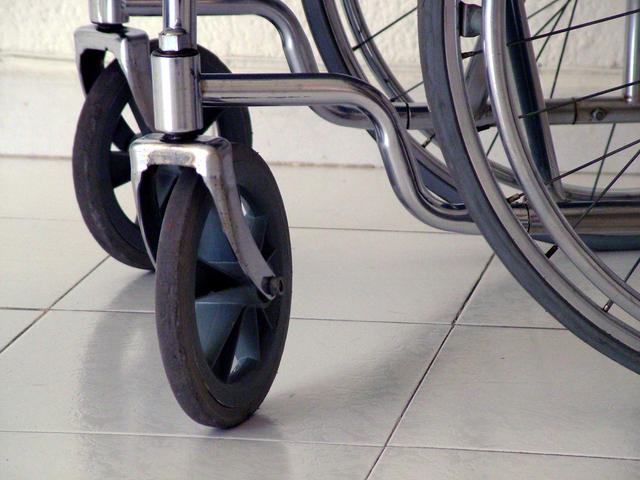 The second most popular installation method begins by embedding the marble threshold into your floor so that the incline (the beveled edge) is perpendicular to the rest of the flooring. This will lower the height of the threshold and provide a smoother transition between rooms. This method of installation is most useful for offices, supermarkets, restaurants, nursing homes, hospitals, or any type of public space that supports a shopping cart, wheelchair, or other rolling object.
2. Make sure you're buying the right type of marble
For residential builds, you have the flexibility to choose whatever kind of marble threshold you want. However, when it comes to installing marble thresholds, it's very important that you get the right kind of stock for the build. Restaurants, banks, libraries, and any other public facility will all need to be accessible to all people with physical disabilities. Although the standard Double Bevel may be most builders' go-to choice, for commercial building projects, in these cases this may not be the best choice in order to adhere to building codes.
The standard Double Bevel threshold becomes a dangerous obstruction to individuals who use wheelchairs. Luckily there are many other options that meet ADA requirements and regulations, such as Hollywood Bevel thresholds (also known as the Handicapped Bevel), which Marble-Thresholds.com offers in two different styles: single and double bevel. Single bevel thresholds has a slight incline on one side, and the double bevel has an incline on both sides.  This incline serves as a ramp which provides easier transition between spaces when using a wheelchair.
3. Make sure the marble thresholds you stock won't go out of style
Marble thresholds come in many different varieties, from cuts to colors to polishes and more. But not all of them have stood the test of time. If you're trying to appeal to a larger market, make sure you can find a wide variety of colorful marble thresholds, or can have them made to order.
Like anything else, marble threshold style go in and out of fashion. This can be a major issue for building contractors that want to create a distinct look for their project. And if down the line you end up needing a replacement, you'll need to make sure you have inventory that can match. It's not always a safe bet to stock only the varieties of marble thresholds that are in high demand today.
4. Consider Travertine for a wet room
Wet rooms like bathrooms, kitchens, laundry rooms, basements, pool houses, or even facilities like gym locker rooms and spas, can use that added protection of a high transition to lower the potential of damage from spilled water. Raised transitions can help prevent spills from becoming major repair expenses.
Standard Bevel thresholds work well for situations such as these, but Travertine is the suggested type of threshold for these types of areas. While not actually marble, it has a more porous texture that provides more traction—the perfect material for a threshold when you need to prevent slips and falls on an unstable, wet surface.
Remember: no matter what the material, as long as your threshold stands no higher than 5/8", it doesn't violate any ADA rules or regulations.
5. Special order in advance for custom doorways
At Marble-Thresholds.com, we stock all the standard sized marble thresholds to fit most regulation-size doorways in the United States. We have an wide variety in our Miami, Florida warehouse that is ready to ship at a moments notice. However, if you need a marble threshold that's larger or smaller than the standard sizes, you'll need to place a custom order with us. Don't worry! We can manufacture your marble threshold to the exact size you need.
Marble-Thresholds.com: an Unlimited Supply Distributor
Marble-Thresholds.com provides an unlimited supply of any kind of marble or other natural stone threshold for your next build project. View our extensive selection of elegant marble and travertine thresholds on our website. We offer discounts to contractors needing bulk purchases. Contact one of our representatives today to learn more about this exclusive deal at (212) 203-7987.