Best Natural Stone Window Sills For Outdoor Projects
All-natural rock window sills are an exceptional option for supporting, enhancing, and also accentuating home window frameworks. Although most people consider sills as being an interior decoration accessory, outside sills made from granite, marble, or travertine are ended up being progressively popular. Rock home window sills are extremely strong, assist support the entire window structure, as well as are long-lasting.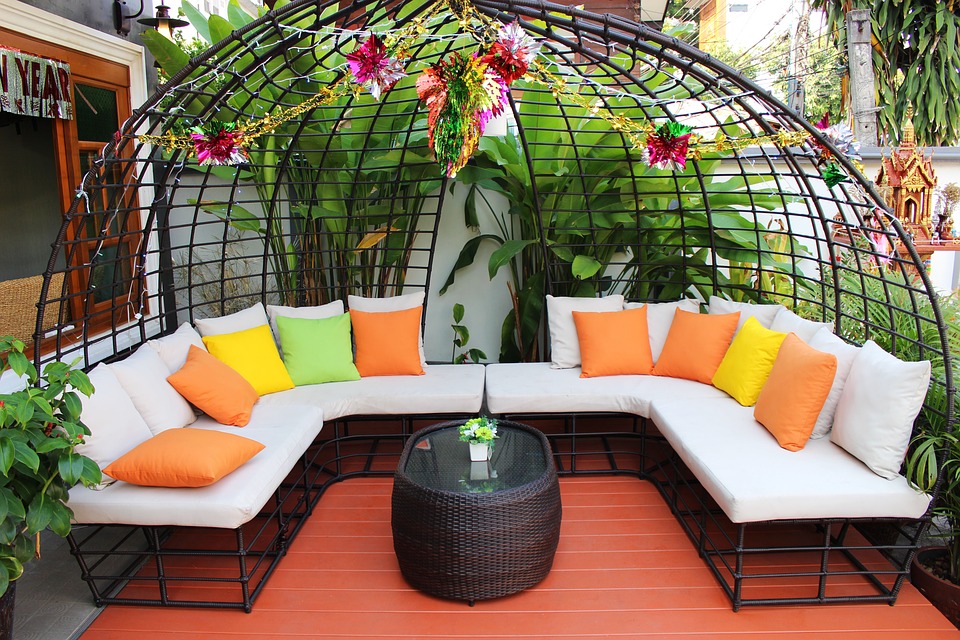 Improvement projects usually entail the substitute of older, wood or brick outside sills. Natural stone slabs conveniently change the worn out sill as well as will certainly aid maintain the honesty of the window structure intact for years. Building and construction service providers and/or their materials distributor will be happy to understand that Marble-Thresholds. com, a Miami-based importer of granite and marble building products, keeps a full supply of window sills in all the popular sizes and also designs.
Marble-Thresholds. com is a production and also import company that specializes in window sills as well as floor thresholds made from high-grade natural rock. Our team believe our items to be above those used by a lot of various other importers, and also our bulk delivery and also distribution operation suggests significant savings for merchants and suppliers as well as independent installers. Our granite, marble, and also travertine sills are the finest items readily available for exterior jobs.
Picking The Right Window Sill
Outside home window sills are revealed to rainfall as well as air-borne pollutant particulates. They also are in direct call with temperature as well as stress fluctuations. Natural stone is the perfect option for those who want to set up a sturdy product that can stand up to the elements.
Natural stone sills are a good option for exterior use since they:
Do not warp or fastening
Function as a strong support for the home window structure
Require little maintenance
Outside home window frames are frequently built as part of a structure timber framework. In time, dampness seepage from the exterior atmosphere starts to decay and also deteriorate the timber, triggering the whole frame to sink. If a wood support beam of light is placed beneath the framework at the time of building, it frequently is utilized as the substrate surface area for timber or block exterior window sills.
If the framework compromises due to timber rot, the entire wall surface location around the home window becomes at risk to sinking as well as bending. An all-natural stone home window sill that -partly – – supports the home window framework essentially eliminates this trouble. Many restoration jobs created for industrial structures often consist of the substitute of timber or brick sills with brand-new ones made from slabs of granite or marble.
When these natural stone sills are in location, little upkeep is needed to keep them looking like brand-new. A polishing every couple of years and also a yearly coat of sealant is all that is called for to maintain these home window sills shiny and moisture-resistant. Granite and marble are likewise quite resistant to fading caused by long term exposure to sunlight.
Depending on the wanted look of the exterior window frame area, designers can select one of several various stone products. Granite has tool reflectivity as well as is incredibly difficult, making it the excellent choice for locations revealed to high winds, hailstorm, and falling branches. Marble has greater reflectivity as well as can be found in a bigger selection of patterning designs. Travertine is a rustic-appearing limestone that provides a building's exterior a classic, ageless look.
Buying Rock Window Sill Wholesale
Rock sills can be bought from a retail merchant or from an importer/reseller. Large construction projects call for thousands of window guards, meaning that a special order must be positioned by most suppliers. At Marble-Thresholds. com, we produce as well as import significant products containers packed with item every single month in order to keep our Miami distribution center full. This implies that we can process most orders for basic dimensions of home window sills in simply one or two service days.
Our firm has production facilities situated overseas. We take raw product straight from the quarries and also cut it into suitable-sized slabs. The slabs are after that cut, shaped to create the window sills. Each item is given a premium polish before packaging and delivery to our warehouse here in Florida.
We provide product straight to construction companies, floor covering firm stores, house renovation facilities, and independent installers. We also fill orders for vendors nationwide who in turn market full-crate tons of sills to service providers. The majority of smaller companies as well as installers could not manage to import on their own, so they planning to a manufacturer/importer to supply bulk shipments of material.
Since our firm only markets item in bulk, we conserve our clients a large amount of money on superior quality sills made from natural rock. We likewise make it easy for clients to get materials throughout the winter months when construction projects are a lot more seldom. We do not depend on brokers to provide us with basic material due to the fact that we possess the granite, marble, and also travertine from the time it is drawn out from quarries.
Incredibly large orders might need an unique construction process. The very same is true for orders specifying non-standard dimension window sills. A preparation of approximately 2 months might be necessary for fabrication and also delivery of these orders, however Marble-Thresholds. com does not charge an extra cost for this solution. Actually, our business will certainly establish a shipment order that enables the item to be sent from the abroad manufacturing center directly to the client address.
We Produce One of the most Popular Styles Of Rock Sills
Our window sills are made from the greatest quality stone available. They are perfect for outdoor usage, when set up effectively below the home window structure, they considerably enhance the value of the residential or commercial residential or commercial property. Despite what is specified in the building plans, Marble-Thresholds. com carries an appropriate match or substitute product.
Our line of all-natural rock home window sills consists of:
Crema Sahara Marfil marble
Nuevo White Carrara marble
Absolute Black granite
Pure White Thazoz syntheticed rock
Ivory/Medium travertine
Crema Sahara Marfil is a medium cream/beige tone with moderate swirling and also smudge patterns. It is extremely much like Bursa Off-white or Botticcino marble. This is a popular product for those who want to use a neutral tone for their window sill.
Nuevo White Carrara is the item of selection for jobs specifying a beige marble with grey spotting. This shade of marble sill is generally used for federal government and also public buildings. It resembles Cherokee, Georgia White, as well as Vermont White marble.
Absolute Black is the name of our black granite window sill product. This rock is incredibly dark and also has little or no identifying. It is really much like Galaxy or China Black granite.
Our Pure White Thazoz engineered stone sills are made from a combination of resins as well as powdered glass. This product is entirely water resistant. It is brilliant white and has actually been offered an equipment polish.
Marble-Thresholds. com produces a number of various items made from medium-shaded travertine. These include home window sills suitable for both exterior and interior positioning. Our travertine has been sharpened as well as filled up, secured with a special compound, and also somewhat smoothed to enable the item to preserve most of its natural rough structure.
These products are produced with a basic thickness of 5/8-inch and all are readily available in differing sizes and sizes. Marble-Thresholds. com carries one of the most frequently asked for sizes in supply at our Miami warehouse. Commercial customers rate to place an order for non-standard densities as well as sizes for specialized outdoor projects.
Other Products Available From Marble-Thresholds. com.
Besides specializing in window sills, Marble-Thresholds. com makes and also imports thresholds, floor tiles, and also shower aesthetics made from the very same raw material. We additionally stock a wonderful option of pavers, swimming pool copings, as well as various other ceramic floor tiles as well as perfectly enhanced mosaics made from glass, ceramic, as well as travertine. Outside projects often ask for the positioning of paver stones and ceramic tiles, as well as some of the more lavish home window framework styles include mosaics or stone paneling around the boundary of the glass inset.
We equip every one of these products at our Miami storehouse area as well as could conveniently mix-and-match an order for construction companies along with for retail sellers. All our products are meticulously loaded into tough pet crates made of wood, plastic, or composite material. Our business contracts with numerous overland freight firms to supply the most affordable possible shipping expenses while at the same time providing these breakable items intact.
Price cut Prices And Great Client service.
Whether you are a contractor requiring a bulk shipment of window sills for an outdoor installment project, or you are a retail vendor looking for extraordinary worth on natural stone accessories, Marble-Thresholds. com is your 1-stop shopping market. Instead of allowing brokers or resellers try and outbid the competition, allow us supply you with the finest top quality granite, marble, or travertine home window guards at rock-bottom rates. We wait our commitment to client service, as well as our rapid shipment routines implies you can have the item you prefer precisely when you need it.
Get in touch with Marble-Thresholds. com today and tell us your suggestions for your building plan. Our team could establish split delivery days or perhaps deliver your supplies to a rented out storage space facility. Purchasing from a direct importer of natural stone home window sills for outdoor tasks has never ever been more inexpensive.