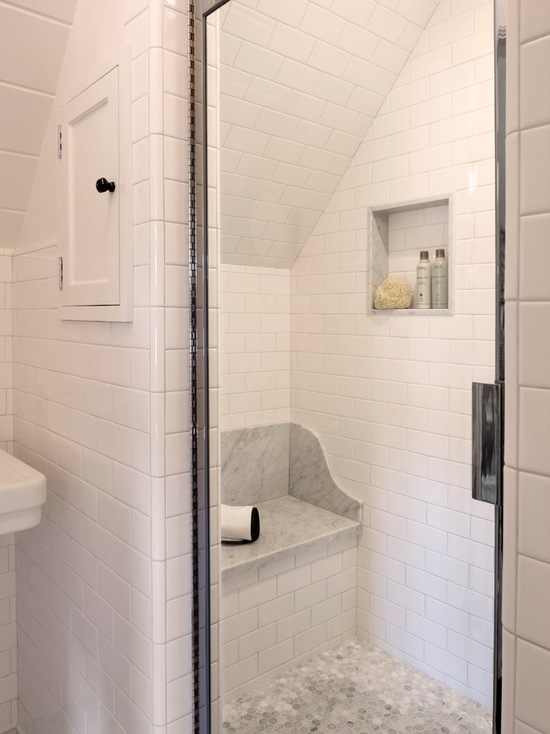 Bathroom Reno Idea: Marble and Granite Shower Seats
Are you renovating a bathroom and looking for just the right feature to push it from drab to fabulous? A shower seat may be the last thing you think of, but maybe it's time to think again.
Often overlooked, a shower seat may seem like a fairly pedestrian and utilitarian element to the bathroom. For that reason, a shower seat made of marble or granite can easily become a real surprise focal point of your bathroom's design. A bit of unexpected class in just the right place can really wow your guests and transform your bathroom from just a functional part of your living space into an elegant and luxurious destination!
Standard shower seats are typically made of unattractive materials such as plastic and fiberglass. But just because something is standard doesn't mean you need to follow suit. Consider a granite shower seat for a fresh, sleek, and modern look. Rather than something to be hidden or camouflaged into your shower stall, a granite shower seat will really stand out, tie in to the rest of your updated bathroom renovation, and get people to take notice.
Or if you have an older home, or have chosen to renovate your bathroom in a more traditional style, the classic look of marble can be a huge benefit of making a modern fixture such as a shower seat tie in with the Victorian, old-world, or other classic look you're trying to achieve.
If you're going to have a shower seat in your bathroom, why not get as much use out of it as you can. The welcoming look of a marble or granite shower seat can not only be elegant looking, but can be a lot more inviting than metal and plastic, too!
If you're considering a marble or granite shower seat, browse our site for ideas and get in touch with us using the contact form below to discuss your project's needs and budget.