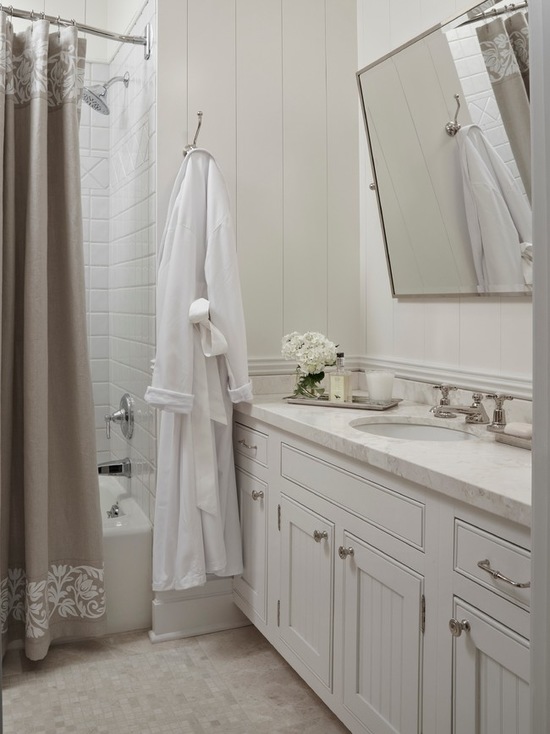 Bathroom Countertops: Marble vs. Granite
As we've discussed previously in our article "Give Your Bathroom a Boost with Custom Stone Vanities," up until somewhat recently, marble had been the go-to material for bathroom vanities and countertops. Lately, with more people wanting to give their homes a unique, customized, hand-made look and to avoid the simple and mass-produced look from materials like fiberglass and plastic, marble has been making something of a comeback recently for newly built bathrooms and bathroom renovations.
The benefits of a marble bathroom countertop are many:
First, and most obvious, is the elegant look that a marble bathroom countertop provides
It fits in well in modern bathrooms, but also has a classic look that works well with older homes as well
It's still an economical choice compared to many other natural stone and man-made materials
The wide range of colors, cuts, and veining in marble means each piece can be both totally unique and fully customized to your needs
One other option that many haven't considered is granite bathroom countertops. While granite has been a popular material for kitchen countertops for quite some time, it has only recently become a popular addition to the bathroom as well.
Some things to consider when thinking about granite countertops for the bathroom:
Granite bathroom countertops look sleek and modern, providing an unexpected element in the room as well as a luxurious feel
Granite is also a very durable, natural stone, and can withstand the heavy wear and tear of regular bathroom use
Like marble, granite comes in wide variety of styles and colors to suit your taste
If you're considering a granite or marble countertop for your bathroom renovation, browse our site for ideas and get in touch with us using the contact form below to discuss your project's needs and budget.