The Advantage Of Buying Locally
Stone windowsills have long been a popular option for homes as well as commercial buildings inside and around Miami, FL. Homeowner and also commercial developers have the interesting task of selecting which sort of natural stone sill will certainly look right when the space is embellished in different designs. The impact of European style in this part of the nation goes back much more than 2 centuries.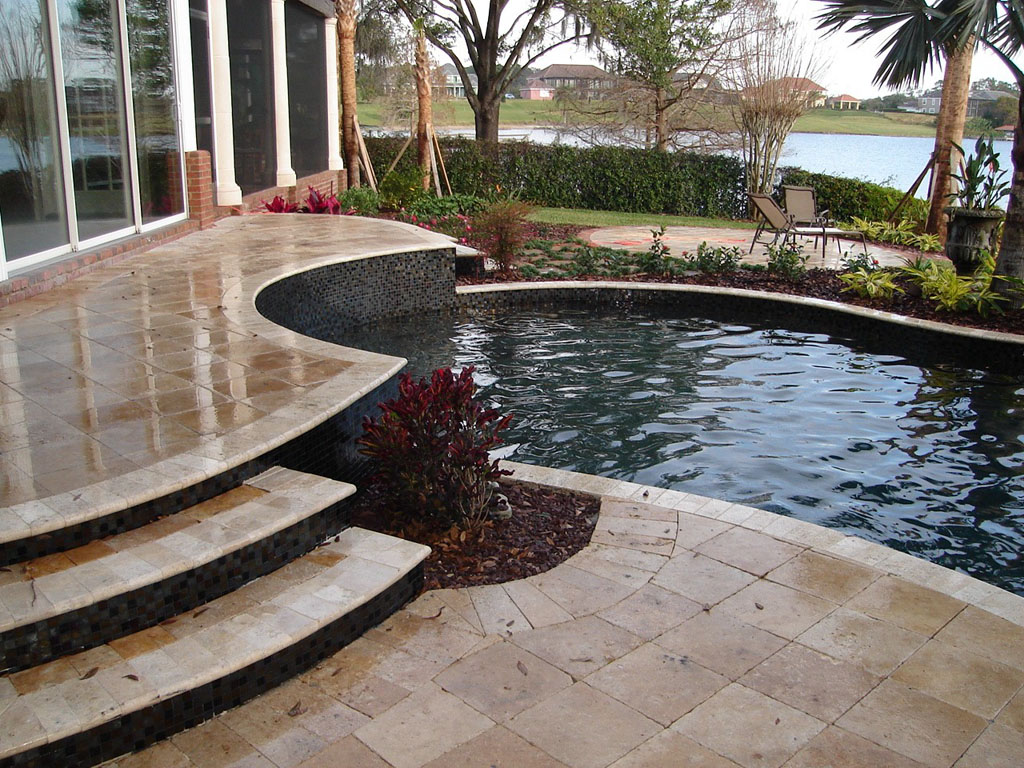 Unlike wood sills, stone windowsills do not absorb dampness and are as a result are an excellent method to stop water from going into the indoor atmosphere. This virtually gets rid of repair prices considering that the stone obstacle places a damper on damage caused by water seepage. All-natural stone windowsills are a preferred interior design because of their charm, lasting top quality, and low maintenance.
In enhancement to our line of marble, granite, and also travertine windowsills, we likewise manufacture as well as distribute cultured marble sills made from composite stone, materials, as well as polymer binders. Our Pure White Thazoz synthetic stone sill is fantastic white, has no finding or streaking, and is perfect for premium tasks such as deluxe condominiums, hotel neighborhoods, as well as stylish office insides. Marble-Thresholds.com is a Miami-based importer and also representative of natural as well as engineered stone windowsills, thresholds, and floor tiles.
What Makes Cultured Marble Different?
The term cultured marble describes an engineered stone item cast in moisture. The material frequently contains a composite combination of smashed as well as powdered marble, polyester resins, as well as glass. The items are usually secured with a gel layer.
The benefits of cultured marble are numerous and consist of:
Reduced production prices and consequently reduced per-piece price
Flawlessly formed home windowsills with no need for additional cutting as well as shaping
Exceptionally high-strength finished items that call for practically no upkeep
Zero water absorbency, suggesting the item is the ideal moisture barrier
The procedure is similar to the molding of plastic/wood composite wood decking. Materials as well as glass are mixed together as well as heated to create the solid material. Pigments can be contributed to produce a product that looks like natural marble stone with veining patterns. Cultured marble sills are produced in mass quantities at a unique fabrication plant.
The item awaits installation when it arrives at its destination. There is no demand for the installer to carry out any type of cutting, shaping, or sprucing up. The sills are gotten rid of from the mold, allowed to cool, and packed into containers for delivery.
The item will certainly maintain its dazzling color for decades. The end-user requirement only wipe down the product every so often. Engineered stone windowsills are extremely immune to chipping or abrasions.
This type of windowsill creates a long-term water obstacle when effectively installed, and the homeowner appreciates an enhanced value in the residential property. Stone windowsills eliminate this issue. Window structure substitute is very expensive since decomposed wood must be removed. Cultured marble stone is water resistant and also will certainly absorb any dampness from the air.
Marble-Thresholds.com provides outstanding prices on full-crate orders of these magnificently crafted, sturdy sills made from synthesized stone. Lots of building developers are currently acknowledging the price of these expertly manufactured sills and are locating that the expense to acquire them is much less compared to just what they formerly assumed.
The Product In Detail
Slowdowns in production are a problem given that purchasers will have to wait numerous months for a pre-ordered supply to be provided. It is tough to obtain because the supply is restricted as well as the product is not always available. Pure White Thazoz was developed to replace or work as a replacement for Thassos marble. Thassos white marble is quarried in just a couple of various areas in the southerly part of Europe, with a few of the most elegant pieces stemming in Greece as well as the bordering Mediterranean islands.
On the other hand, crafted white marble such as Pure White Thazoz is readily available at any time of the year. The last per-piece price is typically less than that of quarried marble, and also the buyer knows that the item will fulfill or go beyond expectations.
These items can be cut down right into smaller sized lengths if desired.
These beautifully crafted home windowsills are offered in crates consisting of 50 items. This is far more trusted as well as cost-effective than waiting on months on an overseas delivery of all-natural marble stone. Service providers, installers, and retail merchants in the Port St. Lucie area could anticipate their delivery to depart from our company's Miami warehouse in just one or 2 company days.
Building strategies that call for the use of fantastic white marble stone usually specify the Thassos marble style for home windowsills considering that this shade matches darker tones used for wall surfaces and home furnishings. The result is an item with high degree of light reflectivity.
Buying Product From Marble-Thresholds.com.
These items are produced overseas at specialized facilities owned or partly possessed by us.
Searching for bulk quantities of stone items at truly wholesale costs suggests situating an importer that is likewise the initial proprietor of its raw material. Those who head out to the regional flooring item retailer in Port St. Lucie will find that the precise design they need is not currently in supply.
This indicates a tremendous expense savings for our clients.
Our transatlantic freight charges are maintained to a minimum since we import full containers with many products. In the long run, customers who purchase from us take pleasure in truly wholesale costs on the finest stone products offered. Our overland freight shipment firm is right here in the United States and offers great prices because of the frequency of our consumer orders.
Minimum piece demands still apply, and the customer can anticipate a lead time of up to eight weeks for delivery. We do not bill an additional fee for this solution, nor will the customer have to pay added for unique delivery of their item.
The Advantage Of Buying Locally.
It is similarly vital for them to guarantee that the product will arrive at the work site on or prior to a specified day. It is necessary that these installers understand just how to get the wanted item at the least expensive possible price.
Considering that Marble-Thresholds.com is situated in Miami, industrial clients recognize that their delivery of crafted stone windowsills will reach the job site or storage space center prior to the setup day. We import and distribute our stone materials year-round because the mild climate of Florida suggests a consistent demand from installers for our items. The advantage of having a nearby resources of stone and crafted stone should not be underrated.
Required Other Products?
In addition to our synthesized as well as natural windowsills, we also carry a full line of flooring saddles, shower soap shelves, flooring tiles, and exterior-use paver stones. All of these products are offered in mass amounts, shipped in full-crate or full-pallet lots from our distribution facility in Miami.
The order could be separated right into several various shipments without extra fees added. We can mix-and-match our cultured marble home windowsill shipment with flooring tiles, countertop blocks made from marble or granite, travertine soap shelves, as well as pool copings. This indicates a wonderful amount of flexibility when it comes to intending a delivery schedule for big building and construction tasks.
Get in touch with Us For Details.
If you are a residential property growth specialist, interior design item merchant, or independent installer in Port St. Lucie, chances are you have actually been looking around for the appropriate offer on cultured marble home windowsills as well as naturally quarried marble. Look no more.
All-natural stone home windowsills are a preferred indoor decoration because of their appeal, long-lasting high quality, and low upkeep.