Best Uses Of Marble Corner Shelves For Your Bathroom
Almost everyone knows that bathroom corner shelves are great for holding toiletries. However, you won't find too many marble distributors giving you creative advice about how you can use theses corner caddies.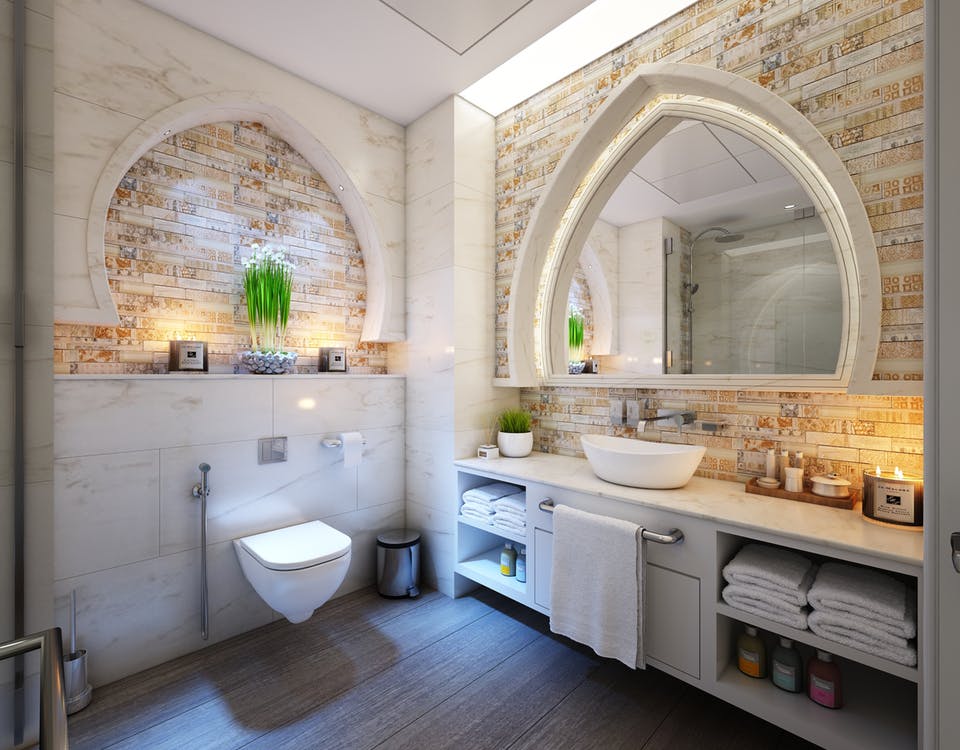 It might be helpful to understand what all you can do with marble corner shelves along with all of the creative ways you can install them before trying placing your order. You might end up requiring more than what you originally thought.
A Certain Kind of Marble Distributor?
Marble-Thresholds.com, a marble corner shelf distributor is based in Miami, Florida where this kind of a product in particular is in high demand. Because of this, we know what most buyers prefer and what they'd appreciate—even if they've never thought to use a marble corner shelf in such creative ways.
Here, you'll find helpful uses about how marble corners shelves can benefit your dream bathroom:
Eliminates uncostly looking shower caddies.
Almost every bathroom has that shower caddy hanging from their shower head. You almost expect to see it in every bathroom. Where else would your buyers keep their fancy creams and lotions? Sure, there are plenty of options: on the ledge of the bathtub is usually the default shelf. But where do you put your shampoos and body soap if you have a claw foot tub? Have you ever thought of that? I suppose we'd go right back to the shower caddy. They come in a variety of styles and materials: nickel-finish, a plastic-coated white, and the steel—all of it will rust over an extended period of time. Then things just start looking kind of gross…The next thing you know, you're replacing your shower caddy with yet another disposable one. And in 6 months, repeat!
Create the best looking medicine cabinet!
Who says that medicine needs to be locked away? Not all bathrooms have medicine cabinets anyway. So where would you keep such items? In cases like this, you have to use your creativity. This is where marble corner shelves can make a big impact. Of course, this will have everything to do with how your bathroom's footprint is laid out. For instance, if your sink is up against a corner, then you can easily install a few marble corner shelves there. However, not all bathrooms are built the same. Many vanities are up against a flat wall. In that case you'd install it in the next assessable corner that not only makes senses, but also looks good!
Install it above your toilet bowl.
Let's face it, there are some things that need to be in close proximity of the toilet bowl! Why not install a decorative marble corner shelf above the toilet? You can get rid of that make-shift bathroom caddy that you have standing over the toilet bowl too. It's fashionable and opens up the space in an already cramped room.
You know you need a shower seat.
You just do. So, you might as well get a professional to install a beautifully crafted marble shower seat to make it look good. This way, you can avoid having your bathrooms look like a nursing home.
SOAP! Don't forget the soap!
Not everyone uses liquid body wash. Some people still prefer the old fashioned use of bar soap. That is all the more reason to install multiple marble corner shelves into a shower. Like a toothbrush, most people prefer to have their own bar of soap. In this case, they'll certainly need somewhere to place that slippery thing! The corner shelf. That's it! Your buyers' families will be able to set that bar of soap right next to the rest of their toiletries.
Decorate!
Perhaps the purchasing family isn't all that big in numbers after all. Now, they have all of these marble corner shelves with more room in their shower than they know what to do with. In that case, use some of that extra space to place some beautiful ferns there. Stage your bathrooms to make your buyers feel like that they're purchasing an oasis!
Shopping for Marble Corner Shelves
In case you were wondering, your marble corner shelves do not always have to match the tiling in your bathroom. Get creative and find colors in your bathroom that might otherwise be overlooked. Take a look at Marble-Thresholds.com's online inventory of marble corner shelves and shower seats here. We even have travertine stone!
Place your order with us by calling 1-(212) 203-7987 or contact us online today. You can even request a free online catalog here.