Our Line Of Superior Stone Saddles
Floor surface areas, wall surface coverings, windowsills, and also shift saddles are utilized to produce a look that is aesthetically attractive. Marble as well as granite are two of the most popular floor covering surface areas utilized in new construction, and stone saddles are used as an emphasis of interior design. Inside style is the assimilation of different accents.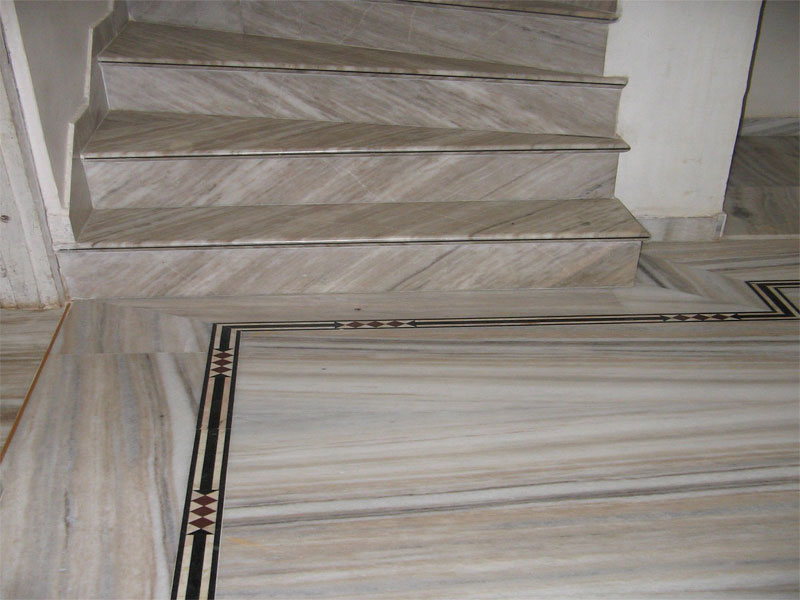 Marble-Thresholds.com is based in Miami and also supplies complete crate orders of expertly made natural stone products throughout the continental United States.
Because stone is a durable item, customers prefer it over wood or composite materials. Stone floorings boost the appeal of the indoor environment and also are an excellent choice for those who wish to invest positively in their property's future value.
Our beautiful stone thresholds are made from wonderfully veined marble, granite, crafted stone, and also travertine. At Marble-Thresholds.com, giving business buyers the best quality floor items is our leading concern. They are produced at unique construction centers possessed by the quarries with whom we are affiliated.
Our team of professional sales consultants will certainly take a color and also dimension classification as well as supply the customer with a prompt quote, even if the order needs to be specifically made overseas. Not only do we carry all the prominent styles and colors presently sought after for household and business use, we additionally customize orders to match the guidelines on the structure strategies. This solution is supplied by us at no additional charge to the customer.
The Different Stone Saddle Products
Interior designers typically come up with plans that reveal a favored match in between threshold as well as windowsill. Typically, constructing plans call for the setup of these thresholds in an entrance, usually between a bathroom and bedroom or between a bedroom as well as a corridor.
One of the most basic kinds of thresholds used in household and also industrial buildings are:
– Standard double-bevel saddles
– Single Hollywood bevel saddles
– Double Hollywood bevel saddles
Lengths are either 5/8- or 3/4-inch in density. They have a 1/4-inch bevel on either side, making them straightforward on the foot web traffic that passes around them. Basic double-bevel saddles are usually marketed in 3-ft. These saddles are generally utilized in homes.
Double Hollywood saddles have an incline on both of the lengthy sides, and also these limits are often used in hotels as well as various other commercial buildings. They have a much longer sloping side, indicating that mobility devices could pass roughly them with convenience. Single Hollywood bevel saddles are often described as handicapped-accessible limits.
The trick is to find an appropriate color shade that matches the other flooring surface completely and adheres to the structure guidelines to the letter. They also create a best change between an increased hardwood surface area and a rock or carpet floor. Service providers often make use of the solitary Hollywood bevel saddles as sidepieces in a room lined with a marble or granite floor.
Our Line Of Superior Stone Saddles
Our advertising group has searched the building and construction sector as well as has actually observed the trends in today's structure choices, particularly floor covering layouts as well as indoor area accents. Marble-Thresholds.com carry's all of the prominent sorts of all-natural rock thresholds including granite, marble, and also travertine. The majority of building plans require a specific shade of all-natural rock, and our stock has matching items that function magnificently with nearly any kind of dominant interior color.
Our marble thresholds are offered in Sahara Marfil and Nuevo White Carrara, as well as both of these items could be color-matched to comparable tones of home windowsills and floor ceramic tiles. Our travertine thresholds are a tool beige/cream shade, have been loaded as well as brightened, as well as are ideal for use when the building guidelines specify a tool or light ivory shade. Our Absolute Black Granite stone thresholds are dark, have little or no speckling, as well as are best for use when the instructions call for Galaxy or various other near-black granite saddles.
All of our thresholds are ADA compliant, meaning they are the correct density as well as will certainly not be a tripping risk when properly mounted. Our saddles are shipped in full crates including 50-200 pieces depending on the rock item bought by the consumer.
A large building contract for an independent installer could entail an excellent several rooms that require to be fitted with floor tiles as well as limits. The specialist who wins the bid should have the ability to develop a good quantity of all-natural stone material in two, three, and even four various tones. Residential advancements will certainly be completed in stages, as well as every time a building is offered, the new owner is given the selection of several various interior decoration accents.
Getting wholesale conserves tremendously on the per-piece price of natural rock products, and because Marble-Thresholds.com is a direct importer, we can supply commercial retailers with hundreds of items of saddle product because our storage facility is constantly being replenished. This is where the partnership between flooring item retailer and contractor can come to be stretched. The seller remains in a better position to preserve the solutions of a setup professional if the best product is offered on a moment's notice, in amounts huge enough to complete the task.
We import complete containers of rock limits year-round. Our distribution center personnel could inspect, pack, as well as supply complete crates consisting of as many as 200 limits with a lead time of simply one or two company days. Our regional Miami location customers take pleasure in even faster service because we employ the usage of quick delivery freight solutions in and around the Dade County city area.
The quantity of product required to finish the task is for that reason already recognized, yet the real product style needed will certainly be unclear. Numerous building and construction sector subcontractors put in bids at the first stage of the advancement job. Long as the minimal piece count is satisfied on each order, the exact same wholesale price cut uses, something that establishes our business apart from much of the competitors.
There is no need to pay complete market prices in order to get the finest natural stone limits. Retailers themselves need not pay inflated wholesale rates for product that has actually currently transformed hands two or three times. Our customers enjoy the understanding that they are working directly with an importer, one that runs its very own production centers. Instead, consider working with Marble-Thresholds.com.
Keep in mind that not all stone products are the exact same in terms of high quality, integrity of shade and also designing, as well as accuracy production standards.
We welcome those interested to inquire about being a dealership or seller of our premier natural rock thresholds, flooring ceramic tiles, as well as window sills. Do not hesitate to call us for all the information on how you can save money on the finest granite, marble, as well as travertine rock saddles readily available. Our costs are irresistible, therefore is our client solution.